Michelle Obama is rarely glimpsed in a bathing suit (the last time we recall seeing our first lady in swimwear was in 2009...). But Samantha Cameron, first lady of the United Kingdom, loves her teeny bikinis. On Thursday SamCam was seen with her husband, Prime Minister David Cameron, and their children in Majorca, Spain, where the family is currently on a 10-day, post-Olympics holiday.
The Cameron clan, consisting of David, Sam and three young kiddies, is a big fan of Spain, having vacationed in Granada in April and Ibiza in May. They're also fans of the surf and sand: in Ibiza and now in Majorca, Samantha hit the beach in the same floral two-piece bathing suit. While a rather demure style as far as bikinis go (it has about twice the material as Kate Upton's famous Sports Illustrated swimsuit), Mrs. Cameron's bathing suit is daringly youthful and playful for a prime minister's wife. Last time we saw a first lady in a two-piece it was Carla Bruni -- and she was a former runway model.
But why not flaunt what you've got (and work very hard at)? At 41, Samantha looks confident, content and gorgeous in her favorite swimsuit... in fact she's setting such a good example, maybe she can get FLOTUS in a bikini?
PHOTOS: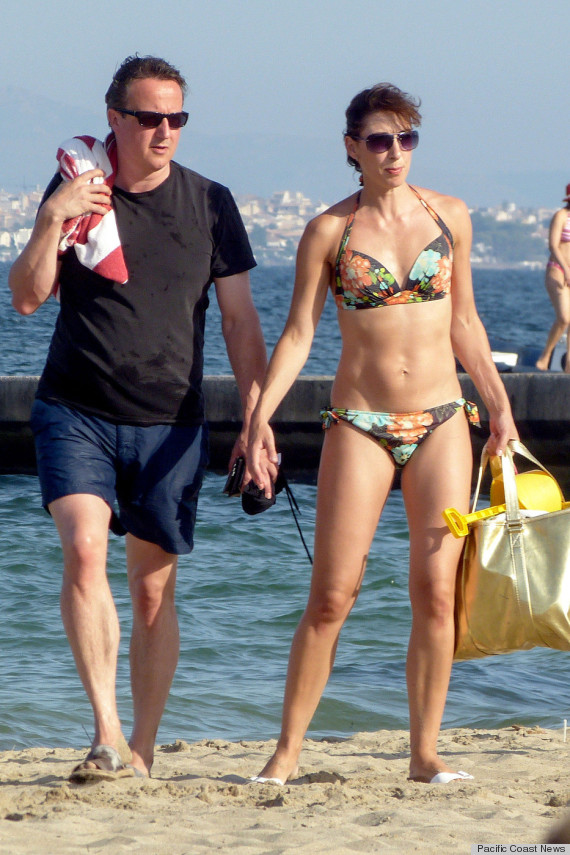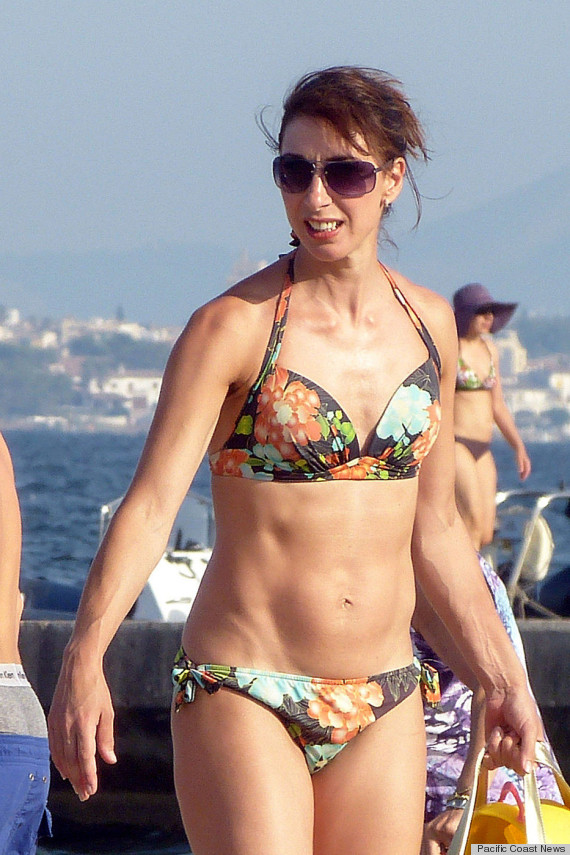 See what else SamCam's worn this year:
PHOTO GALLERY
UK First Lady Samantha Cameron
Want more? Be sure to check out HuffPost Style on Twitter, Facebook, Tumblr and Pinterest.