A family whose dog was shot by a Pembroke Pines police officer in February received $20,000 in a settlement with city hall, the Sun Sentinel reports.
Baxter, an Australian Shepherd owned by the Jones family, was shot three times on Feb. 24 by a police officer who alleged the dog was being aggressive and attacking another officer.
Officer Nicholas Taber and trainee Officer Daniel Sammarco were investigating a complaint of a loose dog in the family's neighborhood when they saw Baxter sitting in front of the Jones' open front door. The dog allegedly charged at the officers, growling, and lunged at Sammarco. When 13-year-old Cameron Jones was unable to calm Baxter down, Taber fired six shots, hitting Baxter three times.
The Jones family created a Facebook group after Baxter was shot, posting photos of the Australian Shepherd recovering. However, a few weeks after the incident, the 6-year-old dog died.
Story continues below.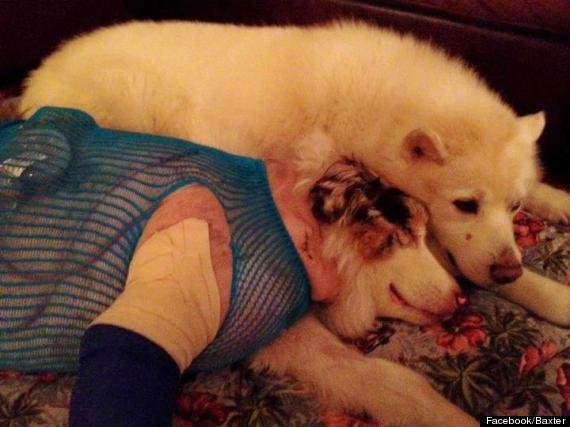 "Words cannot express how devastated we are," Frank Jones told Local 10. "We miss him greatly and as a father, I can't bear to see my children suffer they way they are suffering."
The police department said the shooting was justified, outraging the community. Supporters of Baxter and his family protested outside city hall in April.
Dogs shot by cops are routinely in the news, though without a national database tracking such incidents it is not possible to say whether or not incidents are on the rise. In Miami, a police officer shot and killed Dutch Shepherd, Bosha, in May, and Ozzy the Rottweiler was shot and killed by an officer in September.
PHOTO GALLERY
Dogs Shot By Police
BEFORE YOU GO