Amid speculation over the circumstances of her untimely passing, French police are investigating the case of a 35-year-old French woman who fell to her death from her fourth-floor apartment window in Paris last Thursday.
At the time of her death, Candice Cohen-Ahnine had been locked in a legal battle with a Saudi Arabian prince over the custody of their 11-year-old daughter, according to the BBC.
Though labeled an accident by some, French news organizations have been raising the question of foul play, saying that Cohen-Ahnine appeared to have been "escaping from something dangerous" when she died, the Telegraph reports.
According to the London Evening Standard, investigations by the Paris prosecutor suggest Cohen-Ahnine had been trying to get into a neighboring apartment through an open window before her fatal fall.
The French newspaper Le Parisien writes that Cohen-Ahnine had told an unnamed relative that she had felt "threatened" just days before her death.
Cohen-Ahnine had recently published a book in which she accused Prince Sattam al-Saud, her ex-partner, of holding her and her young daughter captive in a palace in Riyadh after a visit to the Saudi capital.
In the book "Rendez-moi ma fille" (or "Give me back my daughter"), Cohen-Ahnine alleged that she and her daughter, Haya, had been imprisoned in the palace when they visited Sattam al-Saud in 2008. She claimed authorities then accused her of being a Muslim who converted to Judaism -- a crime punishable by death in Saudi Arabia.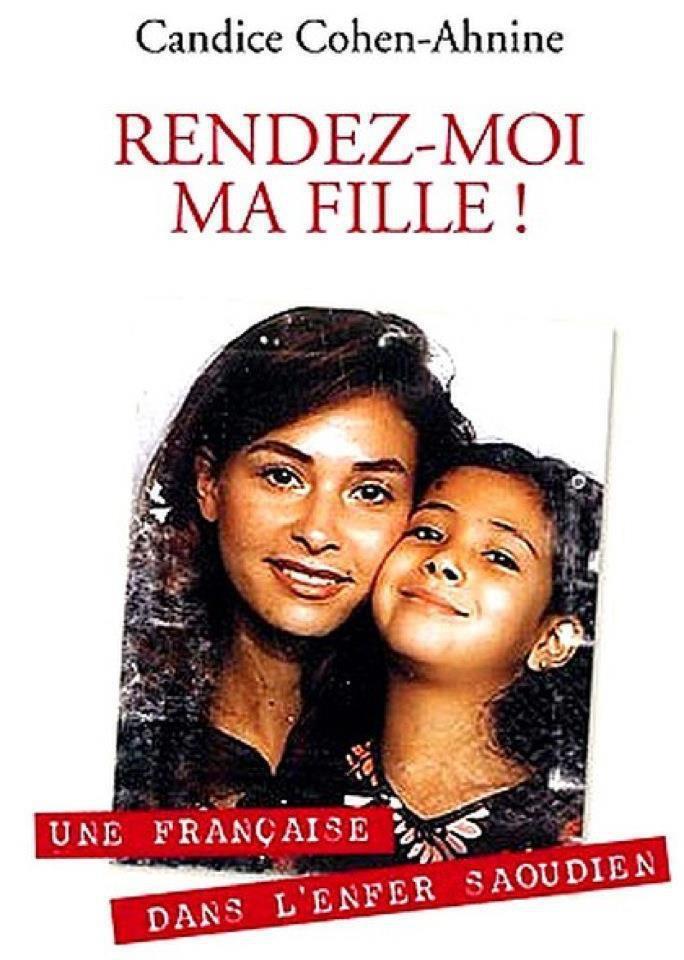 Photo credit: Facebook/À la mémoire de candice cohen
Cohen-Ahnine claims she had managed to escape the palace when a maid left her door open. She said she fled to the French embassy and returned alone to France, the BBC notes.
In January, a Paris criminal court ordered the prince to hand over custody of Haya to her mother and provide child support in the amount of $12,000 a month. However, the prince is said to have dismissed the ruling, the Telegraph reports.
"If need be, I'll go like [Osama] bin Laden and hide in the mountains with Haya," Sattam al-Saud said, according to newspaper.
Laurence Tarquiny-Charpentier, the late woman's lawyer, said that negotiations with the prince had recently led to improved ties. According to the London Evening Standard, Cohen-Ahnine had been planning to meet her daughter in Riyadh next month.
"What I can tell you is that it wasn't a suicide," Tarquiny-Charpentier said, according to the Telegraph. "She was a woman who was a real fighter and a very positive person, and plus, there were plans to see Haya in mid-September. That was her greatest motivation of all."
Police have refused to comment until they have spoken to all witnesses, the BBC reports.
"We were so close to her goal. And we spoke on the telephone the day before she died. We were supposed to meet tomorrow to get things ready," Tarquiney-Charpentier told the Telegraph. "It's so painful, and at the same time, there is this feeling of failure."
BEFORE YOU GO