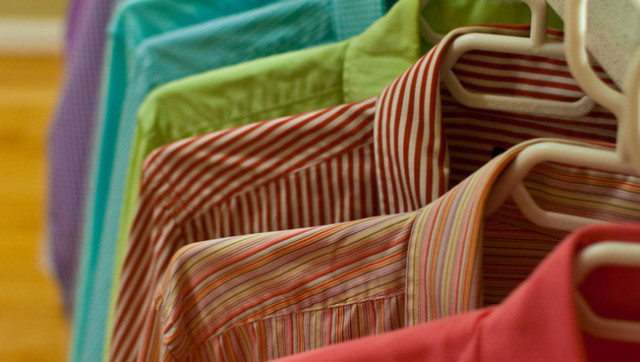 We'd be lying if we said we never stepped out of the house with a wrinkled shirt because our clothes iron was broken (and, trust us, it was not cute). But there's no need to walk around looking so tousled, so long as you've got a hair straightener handy; This tool can be used as a make-shift steamer to help you straighten out your clothes. And guess what? It actually works.
First, make sure the hair straightener's plates are clean and the garment is iron-safe. If the plates need to be cleaned, do so when the tool is cool using a wet cloth. If the fabric is more delicate, set the flat iron on a lower setting period. If it's a thicker material, set it to high. Then, carefully place the item between the plates and run the straightener over the wrinkles until they have smoothed.
Have something to say? Be sure to check out Stylelist Home on Twitter, Facebook and Pinterest.