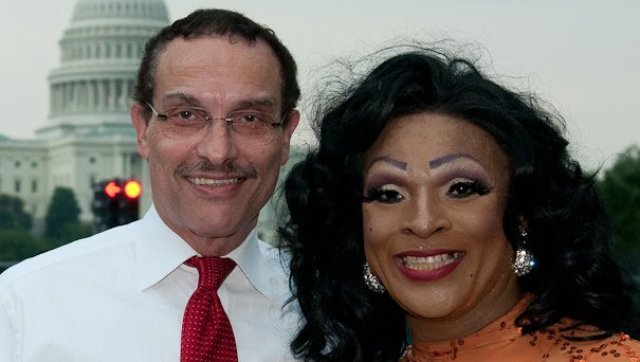 TOP 5 FOR TUESDAY, AUGUST 21
1. Improvapalooza 2012 At Source
The five-day improv festival begins today. Nine new pieces from the Washington Improv Theater tonight, for free, followed by more productions, most shorter than 15 minutes each, on Wednesday, Thursday and Friday. Saturday brings an all day and night comedy blowout. Dip your toe into untested waters tonight. You will find something amusing. 8 p.m., all ages, no cover
2. Steve Earle At Birchmere
Attention "Wire" fans, Earle is more than Walon. He's an accomplished protest singer who's been going strong for over thirty years. Would be our #1 pick if it wasn't sold out. 7:30 p.m., all ages, sold out
3. Building "The Art of Video Games" At Smithsonian American Art Museum
Ever wonder what it takes to make an art exhibit happen? Find out at this presentation by exhibition designer David Gleeson and media specialist Michael Mansfield. 6 p.m., all ages, no cover
4. A Drag Salute To The Divas At Howard Theatre
A chance to see Tina Turner, Cher, Patti LaBelle, Beyonce, Diana Ross, Erykah Badu, and Whitney Houston on stage. They may not be the real thing, but they're all likely to show up on time and perform with something to prove. 8 p.m., all ages, $25
5. FMC's Summer Of Love Birthday Bash At Gibson Guitar Showroom
We recommend lots of concerts and shows, but not a lot of networking events. If you like concerts and shows and need to network, here's your event. 6 p.m., 21+, $20
TOP 5 FOR THE NEXT 5 DAYS
Wednesday, August 22
"Into the Lime Lite" at Harrison Field
Before the U Street Movie Series feature "The American President" takes the screen, check out this short documentary about local boxer Malik Jackson.
Thursday, August 23
Qi Xi: Valentine's Day in August at Ping Pong Dim Sum
Speed dating on Chinese Valentine's Day. If you're single and willing to quickly meet and greet potential suitors, you might as well do it on a holiday, surrounded by summer cocktails.
Friday, August 24
Beyond the Parking Lot at Artisphere
Portraits of cement and nature colliding in urban areas. Nine artists explore the intersection between a paved past and an uncertain future.
Saturday, August 25
Foggy Bottom Music Festival at George Washington University's University Yard
An all day indie rock and more festival featuring 23 mostly local bands. A cheap introduction to what the kids are listening to.
Sunday, August 26
Creating the Legacy of George Bellows: The Artist and His Critics at National Gallery of Art
A Sunday afternoon lecture on one of America's most important artists from the early 20th Century. Part of the Bellows exhibit running until October 8.

BEFORE YOU GO