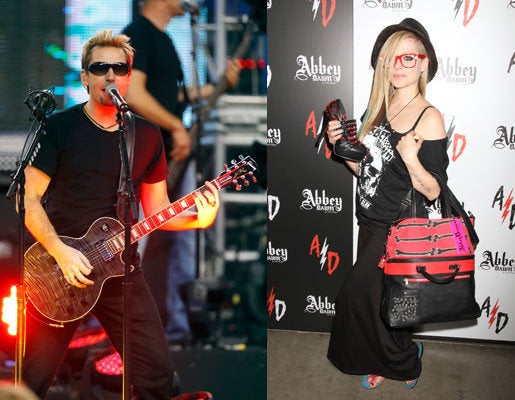 Ever wonder what it would be like to attend a wedding where only Avril Lavigne and Nickelback songs were played?
Probably not. But now that the Canadian pop singer is engaged to fellow Canadian and Nickelback frontman Chad Kroeger, the world may soon find out.
The couple has yet to pick a date for their Big Day, much less a playlist (they just got engaged Tuesday, after all), but HuffPost Weddings imagined what it might sound like if the pair only played their own tunes at their wedding. Click through the slideshow to hear what Chavril's wedding playlist might sound like -- from the wedding march to the last dance.
PHOTO GALLERY
Chavril's Wedding Playlist