We desperately want to head to the restaurant that went above and beyond for a lucky Redditor.
User alexthe5th posted this bit of background:
For my birthday my girlfriend made reservations at one of the top French restaurants in Toronto, and in the "special requests" box she wrote "please fold a napkin into the shape of a dinosaur". This showed up as a centerpiece along with the main course.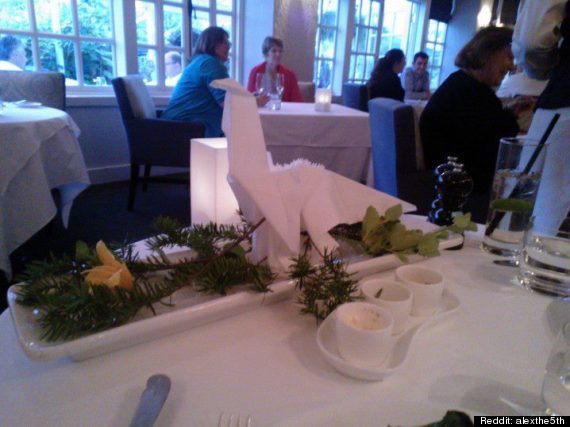 He reveals in the comments that the accommodating restaurant in question is Auberge du Pommier, which has been around since 1987 and boasts "inspired service," "a 500 label wine selection" and "seasonal menus." As Frommers puts it, its a great alternative to dropping by a French country house.
BEFORE YOU GO
PHOTO GALLERY
Wine Stain Art