Christy Turlington's life seems pretty much perfect.
Turlington, the famous supermodel who shilled Calvin Klein for the better part of a couple of decades, has now transitioned from a life of glam catwalking to a peaceful one spent with her family, working on bettering the community. The rest of us get to observe her in the pages of the new Du Jour magazine, wearing luxe casualwear and cozying up to her adorable 8-year-old daughter Grace (whom Turlington claims is "8 going on 14") and 6-year-old son Flynn.
For the sumptuous shoot, the 43-year-old beauty and her daughter hang out at their East Hamptons home, where they summer every, well, summer along with Turlington's husband Ed Burns, Flynn and their Boston terriers Fitzy and Mickey. (Just like our lives! Totally like our lives.)
Turlington was discovered at age 13 on top of a pony, but she stopped modeling at age 25 and enrolled in NYU, from which she graduated cum laude in 1999. She's now a mom, wife and charity maven: in 2010 she founded Every Mother Counts (EMC), a nonprofit devoted to promoting maternity health.
Grace even has her own pony. Christy, adopt us, please?
Read the interview with Christy over at DuJour.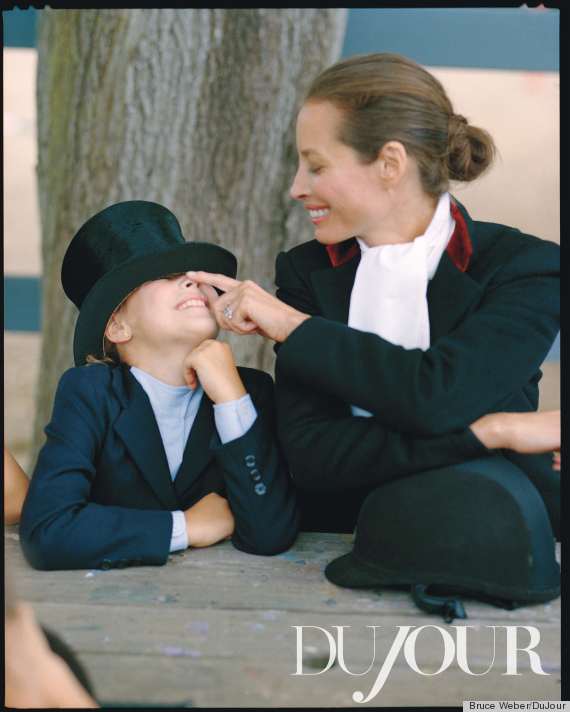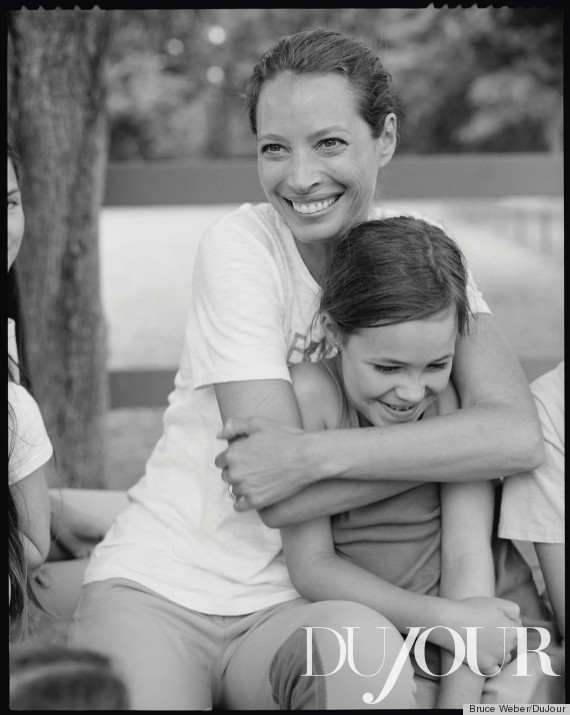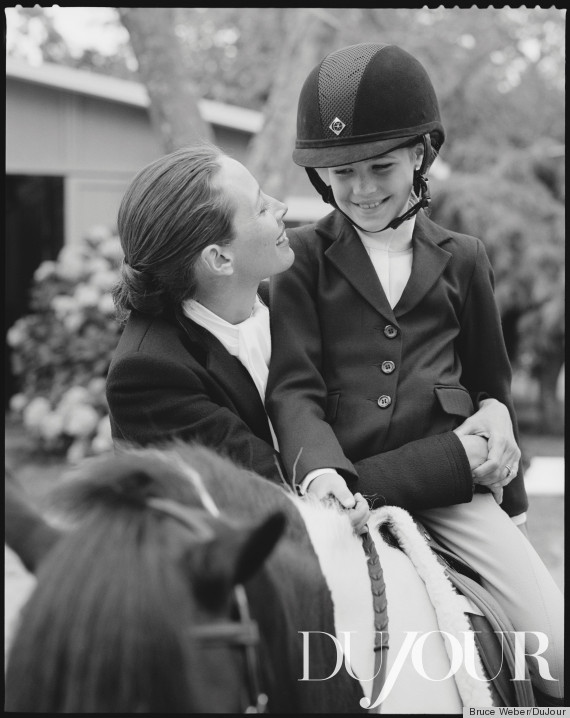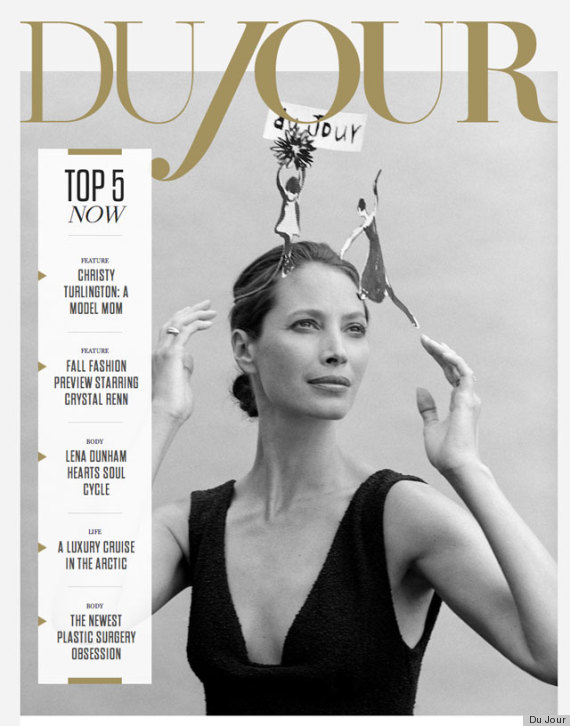 See more model moms!
Want more? Be sure to check out HuffPost Style on Twitter, Facebook, Tumblr and Pinterest.