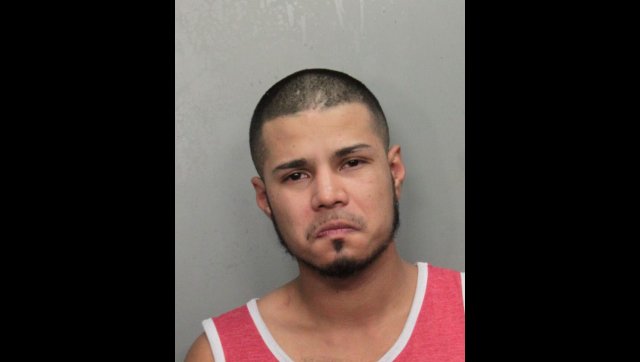 A Miami man was arrested Thursday for robbing a couple at gunpoint and then sexually assaulting the woman behind an elementary school, according to Miami Police.
The woman was reportedly talking with her boyfriend around 5 a.m. outside Coconut Grove Elementary School on Thursday morning when 25-year-old Gary Arroliga approached them with a gun.
After robbing the couple, Arroliga allegedly told the man to get down on the ground while he took the woman behind a Dumpster.
While her boyfriend ran for help, according to police, Arroliga demanded the woman perform oral sex on him and then raped her repeatedly.
John Schuster, chief communications officer for Miami-Dade County Public Schools, told HuffPost Miami that no students or teachers were at or near the school at the time of the attack.
Arroliga was charged with sexual battery with a deadly weapon, armed robbery, possession of a weapon by a delinquent, and false imprisonment. Police previously had a warrant on him for battery on a police officer, resisting arrest and escape.
He is currently being held at a pre-trial detention center in Miami-Dade County without bond.
BEFORE YOU GO