Timing is everything, both in comedy and life. "The Onion" proved that true by responding to today's tragic Empire State Building shooting by making an update to a story it published just yesterday.
The ironic headline: Nation Celebrates Full Week Without Deadly Mass Shooting.
The darkly comic update added to the headline can be seen below. Click over to "The Onion" to read the full story and the extended update at the bottom of the post.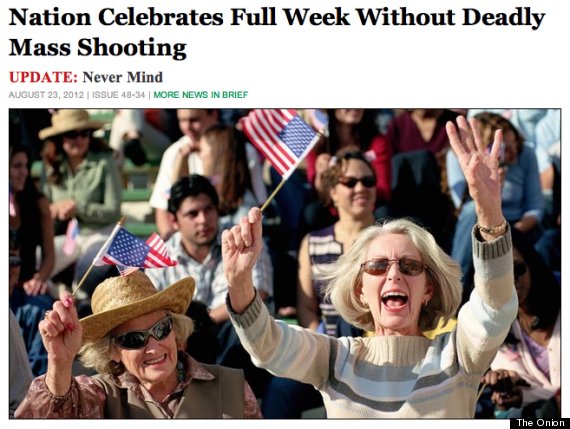 BEFORE YOU GO