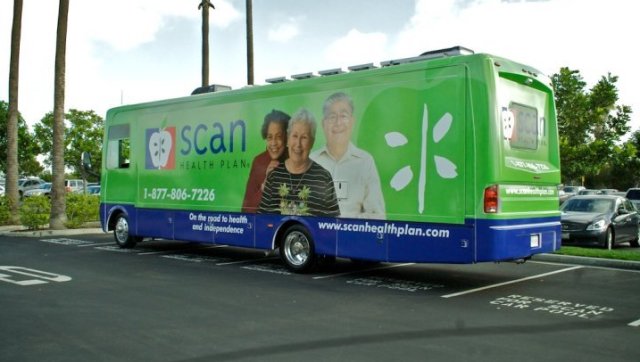 This story comes courtesy of California Watch.
SACRAMENTO – State and federal authorities announced the largest-ever Medi-Cal overpayment settlement today, recouping $327 million after a Long Beach-based HMO drew excess payments for years.
The SCAN Health Plan, which provides care to 127,000 Medicare Advantage clients in California, settled claims that it was overpaid and did not provide required financial documents to the state's Department of Health Care Services, limiting reviewers' ability to notice irregularities.
An audit by the state controller's office revealed the overpayments, setting off a state and federal Department of Justice investigation. California Watch reported in April that SCAN was poised to repay $125 million to the state to settle the matter.
U.S. Department of Justice authorities notified SCAN earlier this month that after an in-depth investigation, it found no evidence that SCAN knew the payments it received exceeded a legal cap. A spokesman for SCAN said the organization repaid the funds voluntarily.
In a statement, Toby Douglas, director of the Department of Health Care Services, said recouping the funds is a victory for Medi-Cal beneficiaries.
"Using the scarce resources available in the most efficient way possible is a top priority for the state," Douglas said. "We will continue our ongoing efforts to strengthen programs that protect the integrity of Medi-Cal."
SCAN continues to serve about 8,000 Medi-Cal patients who live in Los Angeles, San Bernardino and Riverside counties.
The case also included the settlement of a whistleblower lawsuit filed by a former SCAN employee who alleged that SCAN improperly inflated Medicare Advantage patient "risk scores" to indicate that patients are sicker, drawing more reimbursement. SCAN also admitted no wrongdoing in that case.
Christina Jewett is an investigative reporter focusing on health and welfare for California Watch and the Center for Investigative Reporting. To read more California Watch stories, click here.
BEFORE YOU GO