It's an uncomfortable truth, but one you've got to face: In presidential elections, the candidate with the most cash usually wins.
Now thanks to economic infographic site Demonocracy.info and graphic artist Oto Godfrey, we can actually see how this year's campaign cash literally stacks up. As you can see, it appears President Obama is currently winning the cash race, with around $307 million, compared to candidates Mitt Romney with $157 million, and Ron Paul with $41 million.
Romney may be catching up. After the Supreme Court's decision to uphold the Affordable Care Act, his campaign received a major boon, pulling in his biggest small-donor haul to date over the course of a 24-hour period.
Meanwhile, Obama has seen a drop off in big donations, which might explain his push to help make smaller donor's lives easier. The campaign announced this week that Obama supporters can now make donations via text message.
Check out the money situations of the presidential campaign frontrunners, courtesy of Demonocracy.info: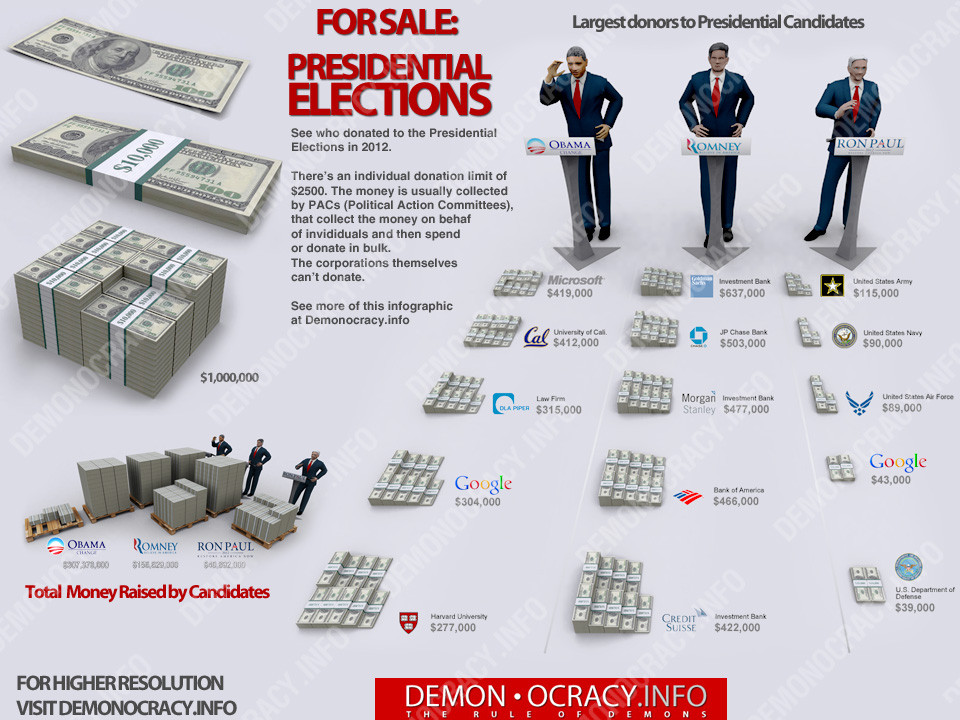 BEFORE YOU GO