Has Kate Moss been fired from David Yurman?
While it's not unusual for brands to swap out models from season to season, The Daily Mail is reporting that the 38-year-old Brit has been dropped from the jewelry company entirely after repping the brand for eight years. Her replacement? Brazilian supermodel Gisele Bundchen.
We knew there was a rift in Kate's relationship with David Yurman back in December when she released ads for her collaboration with jeweler Fred. A Yurman spokesman declared that Kate's campaign shots were "embarrassingly similar" to the ones she posed in for David Yurman just a year before (and we had to agree). A source "close to the jewelry house" told The Daily Mail, "David decided that after Kate's faux pas she just wasn't the right fit for the brand any longer."
Ouch! If that source truly has an in at David Yurman, it sounds like this might be a permanent schism between the luxury design house and Kate. But it's not like the waif is wanting for work. This news comes on the heels of her epic role in the closing ceremony for the London Olympics, a new deal with Rag & Bone and an appearance in George Michael's latest music video.
As for Gisele, we had seen her gorgeous, freckle-revealing ads for David Yurman a couple of weeks ago -- so no surprise there. But will the 32-year-old model be in it for the long haul? Will Gisele permanently replace Kate as the face of David Yurman? Check out her Fall 2012 campaign and tell us what you think.
PHOTOS: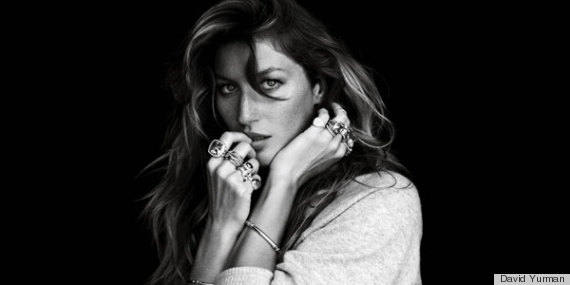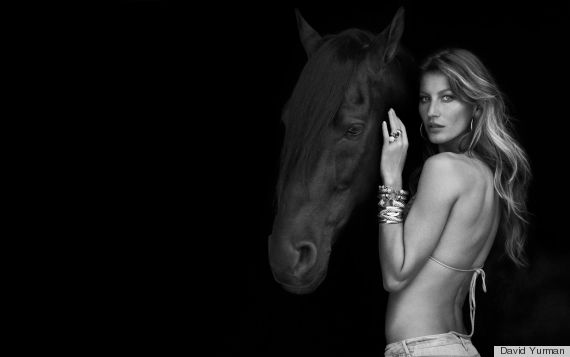 See some more Gisele Bundchen ads. Is she a good replacement for Kate Moss?
PHOTO GALLERY
Gisele's Best Ads
Want more? Be sure to check out HuffPost Style on Twitter, Facebook, Tumblr and Pinterest.