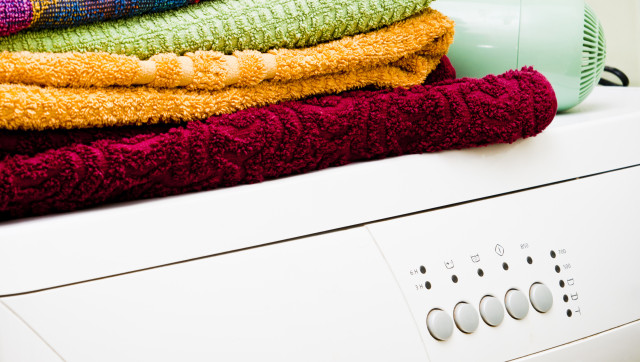 You might not realize that something as common and widely-used as a clothes dryer could be dangerous. But as colder months approach and the air gets drier, static electricity can potentially ignite the lint that's built up in your dryer. In fact, according to a report published by the U.S. Fire Administration, there are multiple injuries reported every year due to residential fires caused by clothes dryers. And the study results also show that improper cleaning is the most common way that they are started. Getting your dryer duct cleaned once a year will keep it functioning properly and avoid any fire hazards. Luckily, you can save the money and do it yourself with these few simple steps.
First, unplug the dryer. Then, remove any lint from the lint screen. Run a refrigerator coil cleaning brush through the lint trap and then use a vacuum to pick up any dirt or lint that the brush loosened. Next, go behind the machine and disconnect the exhaust duct tube from both the wall and the dryer (depending on the hose, you might need a screwdriver to disconnect it). Vacuum where the tube connects to the wall and the dryer, and then the tube itself.
Have something to say? Be sure to check out Stylelist Home on Twitter, Facebook and Pinterest.