How many pairs of glass slippers does a girl need?
More than one, it seems. After Christian Louboutin partnered with Disney to create a Cinderella-inspired heel in honor of the classic Disney flick's release on Blu-ray this fall, DSW has jumped on the bandwagon pumpkin stagecoach.
DSW got together with Disney for The Glass Slipper Collection, a limited edition range that will hit stores and dsw.com on October 1st. The release is timed to coincide with the "Cinderella: Diamond Edition" Blu-ray release on October 2, although we're not sure how much crossover audience there is between cartoon viewers and heel wearers (Suri Cruise, maybe?).
Although you'd expect (hope, pray, etc.) a Cinderella-inspired shoe to be made of glass, no such luck: the DSW heels are rendered in satin, crystals, bugle beads and other materials that can be had for under $90 -- prices for the Glass Slipper Collection range from $59.95 to $89.95. Christian Louboutin's version are undoubtedly pricier but also rely more on crystals and beads than breakable materials.
The 7-year-old girl inside of us is disappointed. But if you had to choose one, which would you pick: DSW's Cinderella pumps or Christian Lououtin's?
DSW: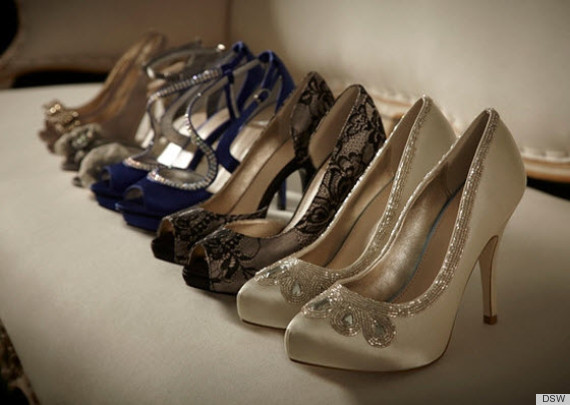 Christian Louboutin: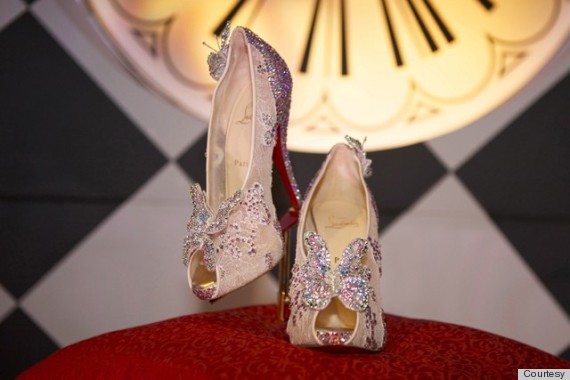 Want more? Be sure to check out HuffPost Style on Twitter, Facebook, Tumblr and Pinterest.