Even with September Fashion Week fast approaching, there's still plenty of time to revel in the summer heat. Take a hint from Cayetana Fitz-James Stuart, the Duchess of Alba, who hasn't let the fading season or her old age slow her down.
The 86-year-old noble, who is famous for holding more titles than anyone else in the world (and for having fabulously eccentric style), hit the beach this weekend in her favorite summer style: a bikini. The Duchess of Alba and her husband, 61-year-old Alfonso Diez, have been enjoying the sun and sand in Formentera, Spain, for the past week abd has donned her floral bikini every day.
While most 86-year-olds eschew two-piece swimsuits, Cayetana Fitz-James Stuart isn't shy when it comes to fashion. The young-at-heart duchess, often described as an eccentric billionaire, favors bright colors, lace tights and expertly mixed prints. She also, apparently, has a thing for oversized shades. (So do we! Geriatric nobles -- they're just like us!)
The duchess, whose wealth is an estimated $4.9 billion, made headlines for her somewhat controversial marriage to Diez last fall. See the happy couple enjoying the last days of summer below.
PHOTOS: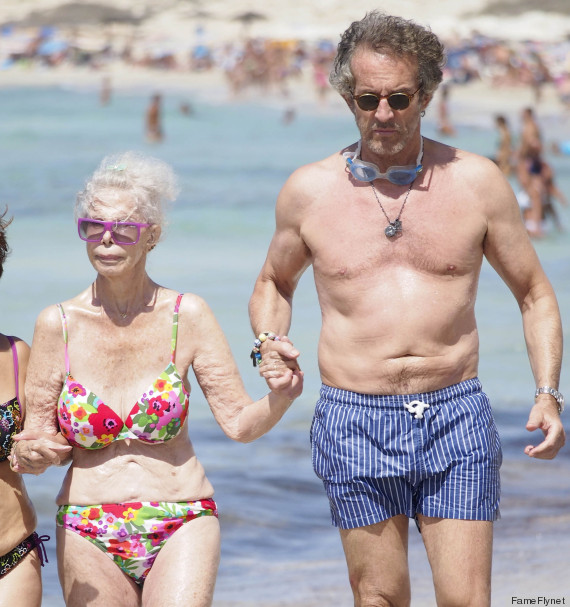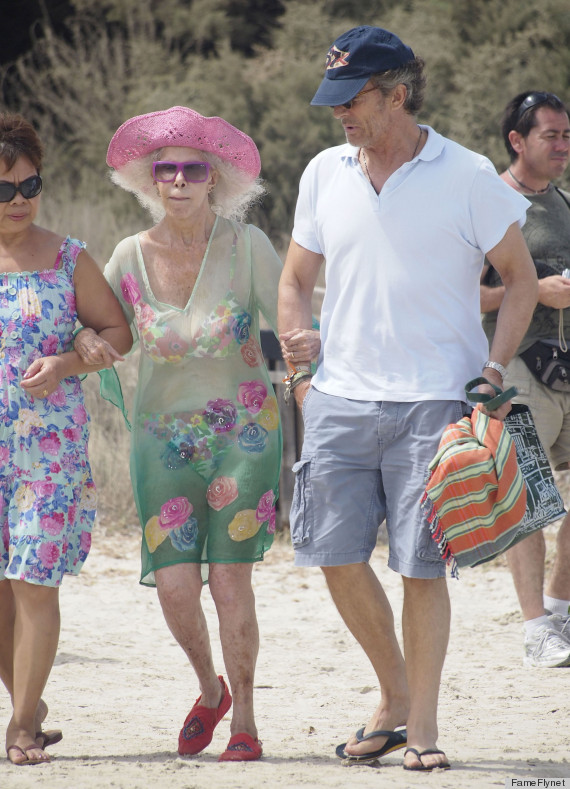 PHOTO GALLERY
The Duchess of Alba's Style Evolution
Want more? Be sure to check out HuffPost Style on Twitter, Facebook, Tumblr and Pinterest.