When One Direction released a video announcing their new single last week, the band's online fanbase erupted with excitement. "Live While We're Young" quickly became Sony Music's fastest-selling pre-order single in history.
And this weekend, eager Directioners got another taste of the band's new song when alleged photos from the LWWY music video began circulating on social media.
Scroll down to view the full photo, and head over to the Daily Mirror for more leaked photos.
Fan accounts both large and small have been sharing several photos on Twitter, which reveal the guys looking wet, and in some cases shirtless, during a shoot that appears to be modeled after a summer music festival. There is also an inflatable banana. (?)
Many Directioners tweeted their excitement over seeing Niall with his shirt off, and more still have expressed an almost unbearable impatience for the release of the song and video in the fall.
Are you excited for the LWWY music video? What do you think is going on in this photo? Tell us in the comments below or tweet @HuffPostTeen!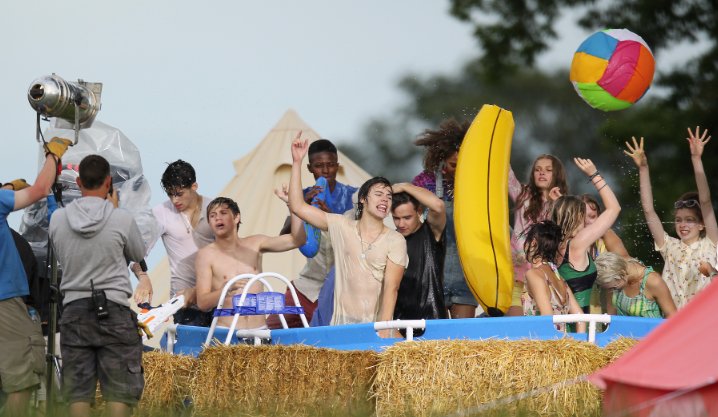 Credit: Splash Images