Mustaches have made a real comeback these days, mostly, we'd like to think, thanks to Ron Swanson. But now, the greatest mustache on television can be the one attached to your own TV.
Thanks to a Tumblr post that's quickly becoming the Internet's favorite distraction of the day, a new way to enjoy mustaches is being shared with the world. It's pretty much the best movie drinking game ever:
"Attach a mustache to the screen. Drink when it lines up."
And that's it! See the picture below for an example, and click over to Buzzfeed for some simple mustache cut-outs. Come 5:00, grab some black construction paper and booze, pop in a movie and get to drinkin' (responsibly, of course).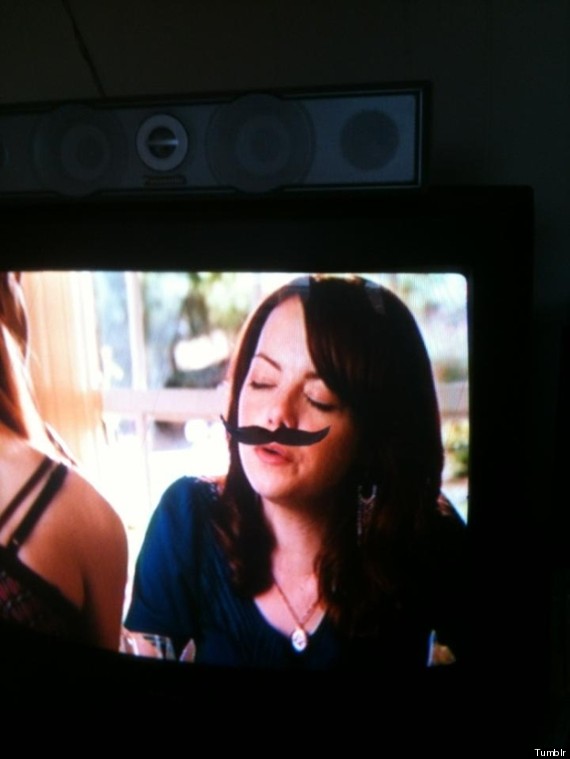 BEFORE YOU GO
PHOTO GALLERY
Drunk Baby Meme