Robin Williams looks like Ike.
The Oscar-winning actor and comedian was photographed on the set of "The Butler" wearing a bald cap and make-up, which transforms Williams into Dwight D. Eisenhower, the 34th president of the United States. (Williams' street clothes are decidedly anachronistic and not part of the film; check out the photo below.)
Directed by Lee Daniels ("Precious" and the upcoming film "The Paperboy"), "The Butler" focuses on Eugene Allen, a White House staffer who served eight presidents during his life, including Eisenhower. Forest Whitaker is set to star as Allen (a photo of Whitaker in character recently debuted online), with Oprah Winfrey playing his wife and John Cusack (as Richard Nixon), Jane Fonda (as Nancy Reagan), Alan Rickman (as Ronald Reagan), James Marsden and Minka Kelly (as John F. Kennedy and Jackie Kennedy) filling out the sprawling cast. Actress Melissa Leo is listed on IMDb as Mamie Eisenhower, but she has yet to be confirmed.
Check out Williams' "Butler" look below.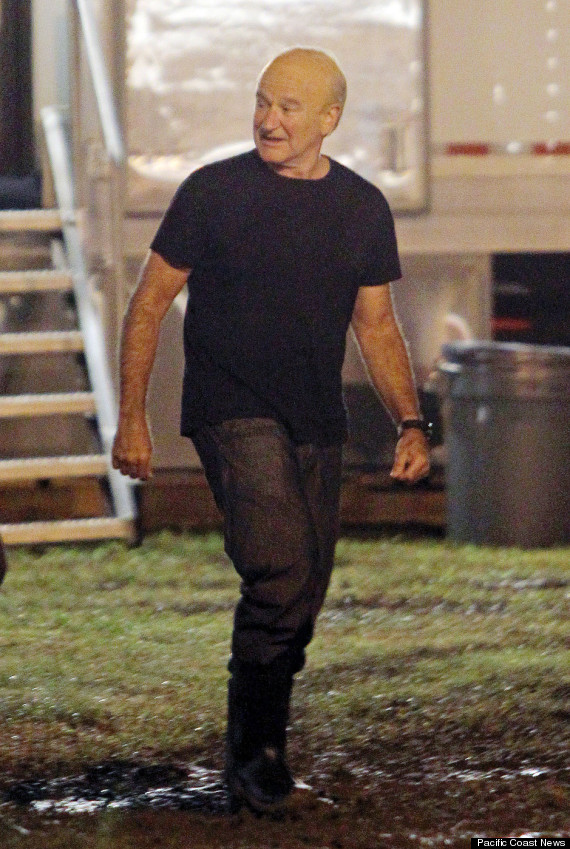 RELATED: Reactions to Lee Daniels' "The Paperboy"
PHOTO GALLERY
'The Paperboy' Twitter Reactions
BEFORE YOU GO