A sequined gown sweeping across a freshly polished floor, street lights squiggling from the view of the driver's seat, urban imagery gets an abstract expressionist touch with Victoria Miller's painterly lens. The Bay Area-born artist incorporates the influence of emotive painters like Richard Diebenkornand Nathan Oliviera in her photographs of overlooked and unassuming moments, turning random fleeting moments into swells of vibrant intensity.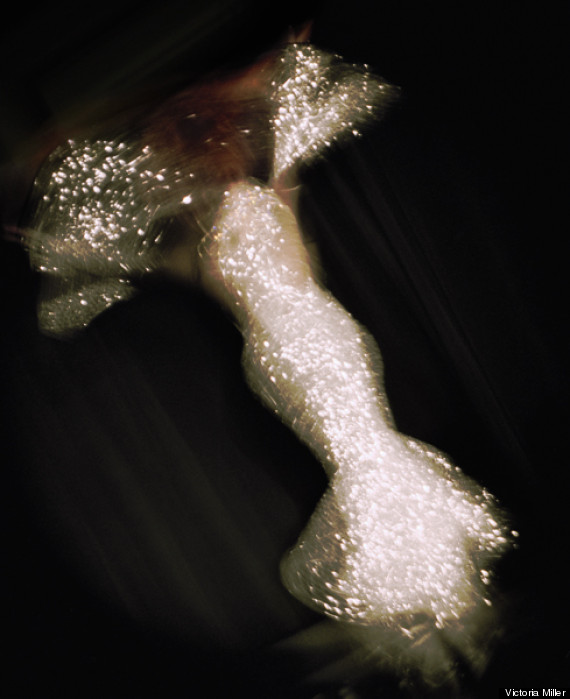 Miller says on her website: "It's about that precise moment in time," she says, "capturing the essence of something that's elusive; here, then gone... never to occur in the exact same way again." She channels aesthetic influence at a pace as restless as the scenes she depicts. Her dreamy couture visions recall John Singer Sargent's sartorial odes while the tunnel-vision shots could be stills from a Wong Kar Wei film.
For anyone who has lived in Los Angeles, Miller's work presents a vision of a common fleeting feeling, when a regular night turns cinematic and you swear there should be a theme song playing as you zoom down the slick city streets. Her work is now on view at George Billis Gallery as part of the Cityscape Show, a group exhibition exploring the many different spaces of LA.
The show will run until September 1, 2012.
What do you think of Miller's work? Let us know in the comments.
PHOTO GALLERY
Victoria Miller
BEFORE YOU GO