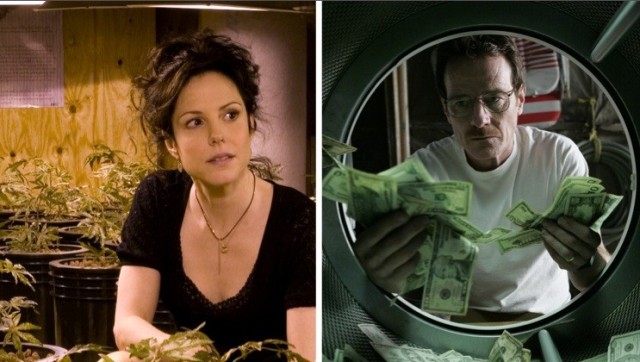 Drugs have been a thematic mainstay on television for decades now, originally limited to the realm of "Very Special Episodes" and after-school specials that aimed to warn audiences -- especially kids -- about the dangers of giving in to peer pressure or experimenting with narcotics.
Nowadays, with shows like "Breaking Bad" and "Weeds" earning critical acclaim for their complex morality plays and flawed, drug-dealing antiheroes, it's hard to think back on the earnest depictions of drugs on shows in the '70s and '80s that urged viewers to "just say no." In today's primetime landscape, TV's dealers aren't always relegated to disposable guest spots where older, "cooler" kids try to lead the show's naive protagonists astray -- they're sometimes the ones driving the narrative; flawed but compelling characters who fall into a life of crime for noble reasons, yet inevitably see their lives start to unravel as a result of their lifestyle.
As part of The Huffington Post's Shadow Conventions initiative, HuffPost TV has rounded up some of the small screen's most unlikely drug dealers to chart the course of an ever-evolving character type.
HuffPost Live will be taking a comprehensive look at America's failed war on drugs August 28th and September 4th from 12-4 pm ET and 6-10 pm ET. Click here to check it out -- and join the conversation.
BEFORE YOU GO