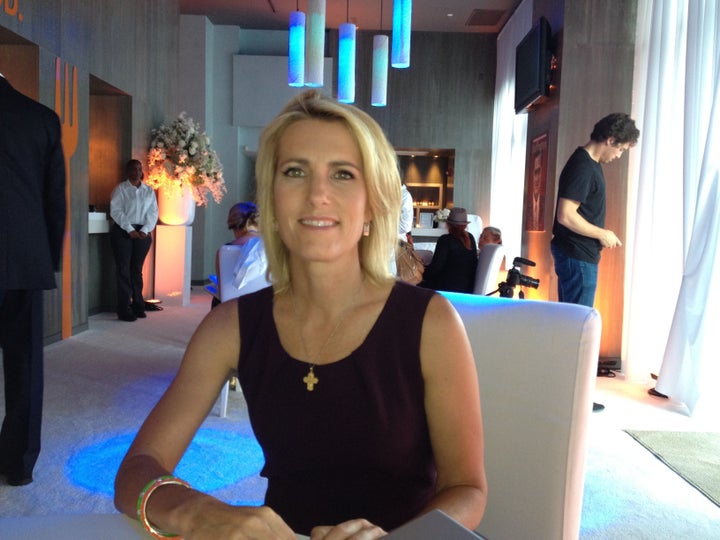 How do you unplug and recharge?
I usually sleep to relax. [I also like] biking or running or playing with the kids.


How many hours of sleep do you get each night?
Six to seven-and-a-half hours.


What's your top beauty tip (can be for inner or outer beauty!)?
Have a good makeup artist!
And, before you drink a cup of coffee in the morning, drink a glass of water and then follow your coffee with a glass of water.


What's your quick health fix to restore your energy?
I often read spiritual readings, sometimes In Conversation with God, a daily Catholic reading. It helps me remember what's most important. Prayer [helps] -– I am always praying.


What foods keep you balanced?
Lots of spinach, raw spinach. And cottage cheese. Diluted vegetable juice -- I make my own. I try and eat a little more whole foods diet and not a lot of sauces -- you never know what is in them. I don't usually have dressing on salads.
For more coverage on The Oasis, click here.
BEFORE YOU GO
PHOTO GALLERY
HuffPost Oasis 2012: Photos