NASA's Suomi-NPP satellite captured this haunting image from space of Tropical Storm Isaac just after midnight on Tuesday, hours before the storm was upgraded to a category 1 hurricane.
Hurricane Isaac, downgraded to Tropical Storm Isaac this afternoon, continues to wreak havoc as it moves inland. At least 600,000 Louisiana households and businesses are already without power, the Associated Press reports, and gusts of wind could later reach up to 100 miles per hour.
According to the Associated Press, Louisiana Gov. Bobby Jindal said that up to 40 people may need to be rescued in Plaquemines Parish, southeast of New Orleans. The parish is outside of the city's robust new levees that were constructed after Katrina.
LOOK: Night Image Of Tropical Storm Isaac From Space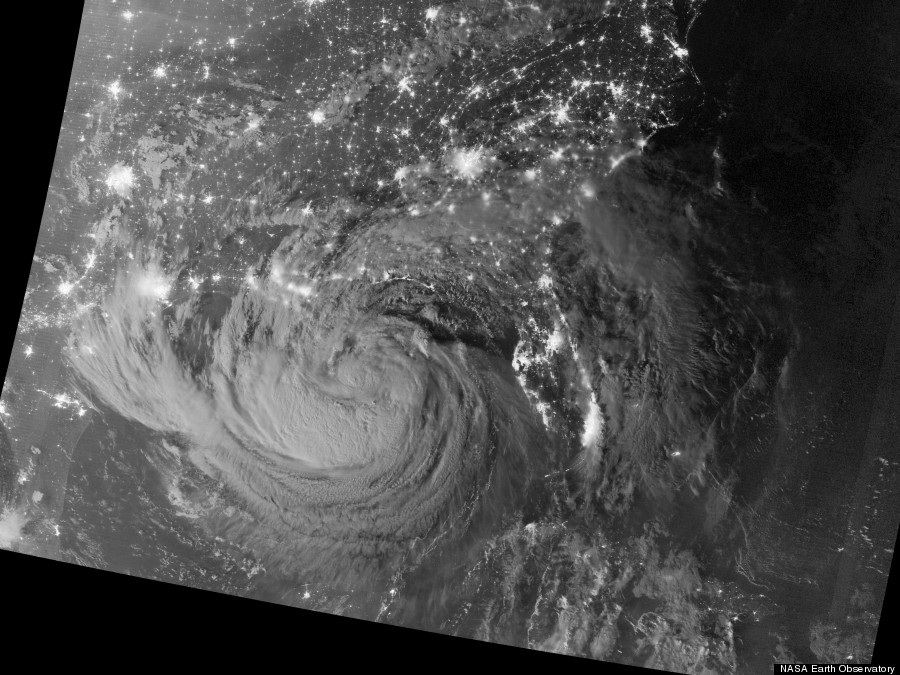 BEFORE YOU GO
Check out a video of Hurricane Isaac from space below: