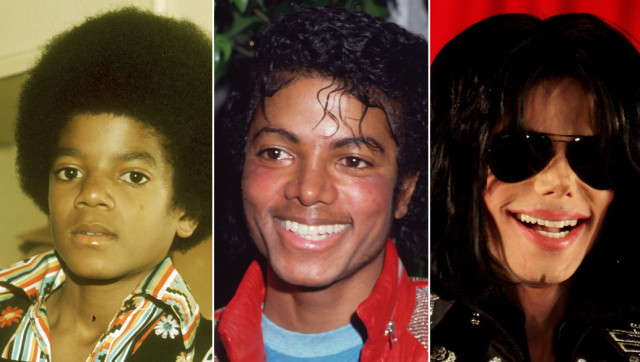 There is no disputing that Michael Jackson was the King of Pop, but he was also a sultan of style.
MJ was an original. His one-of-a-kind ensembles dazzled millions and sparked countless trends.
When it came to Michael's iconic fashion--like his zipper-embellished red leather jacket, high-water pants, military-inspired outfits, fresh fedora and single rhinestoned glove--he was in a class all his own. Michael dictated what the world wanted to wear, while these days all it takes is a quick Google search to find out the designer duds a celeb is rocking and a credit card to buy the exact look.
Michael's style was, and still is, so popular that his clothes are currently headlining their own world tour. Now that's what you call swag.
It's been three years since his tragic passing and MJ is still moonwalking his way into the hearts of future generations -- there are already toddlers fully obsessed with the legend.
Although a string of cosmetic plastic surgeries and vitiligo drastically altered his appearance over the years, Michael's style remained the epitome of cool. And because he was an international star since the tender age of five, we've had the awesome opportunity to see his style evolve more than most any other star.
As today would have been Michael's 54th birthday, we're taking a look back at the King of Pop's epic style -- from his bell bottom wearing days with The Jackson 5 to his showstopping solo career.
What were your favorite MJ fashion moments? Make sure to vote on the looks in the slideshow below.
BEFORE YOU GO
PHOTO GALLERY
Michael Jackson Style Evolution