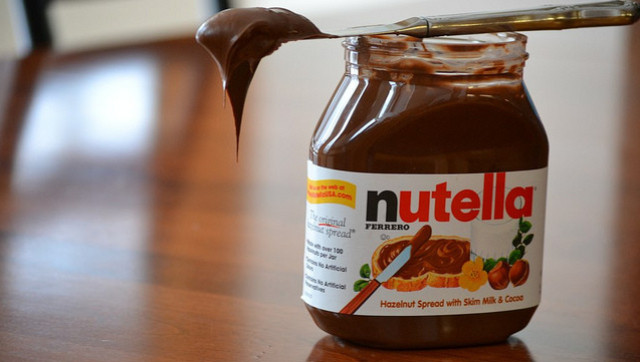 We have a confession to make: we love Nutella. The chocolate and hazelnut spread has completely won our hearts, and we thought it was time to let Nutella know just how special we think it is. It turns out, we're not the only ones -- there is even an I LOVE NUTELLA Facebook page. We know World Nutella Day isn't until February, so just consider this an early start.
We love Nutella milkshakes, Nutella s'mores and occasionally, we love eating Nutella right out of the jar.
Nutella, how do we love thee? Let us count the ways. No seriously, let us.
PHOTO GALLERY
A Love Letter To Nutella
BEFORE YOU GO