It is no easy feat to be displayed in a museum. Most of those talented enough to achieve this highest of artistic honors don't even live to see the day. But the lucky museum goers at the Toledo Museum of Art don't have to wait centuries to see themselves on museum walls. In fact they don't even have to make any art. A new exhibition at the Toledo Museum of Art will show hundreds of photographs of the museum's community members displayed as a collective portrait.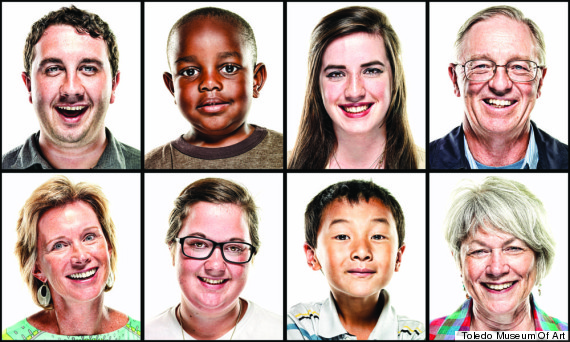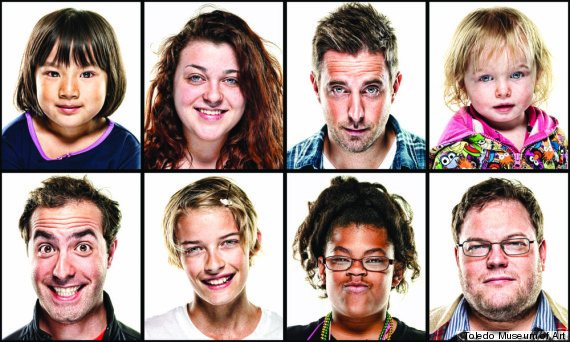 Photography by Jim Rohman
The unusual exhibition, entitled "Museum People: Faces of the TMA" features the mugs of 700 individuals, including children, museum staff, volunteers and unsuspecting visitors. Taken over a series of weeks by photographer Jim Rohman, and his assistant Giles Cooper, the photographs in tandem create a vivid portrait of the museum's identity.
That portrait might not be what you'd expect. The faces represent a wide array of ages, ethnicities, and occupations, a breadth of diversity more evolved than the "ivory tower" reputation many of the country's museums are still trying to shake.
We especially appreciate this piece in conjunction with Toledo's fall exhibition, "Manet: Portraying Life," which features some strikingly different portraits from the post-impressionist master.
"Museum People: Faces of TMA" opens September 28 at the Toledo Museum of Art. What do you think, readers? Does photographing the patrons of art qualify as art?
BEFORE YOU GO