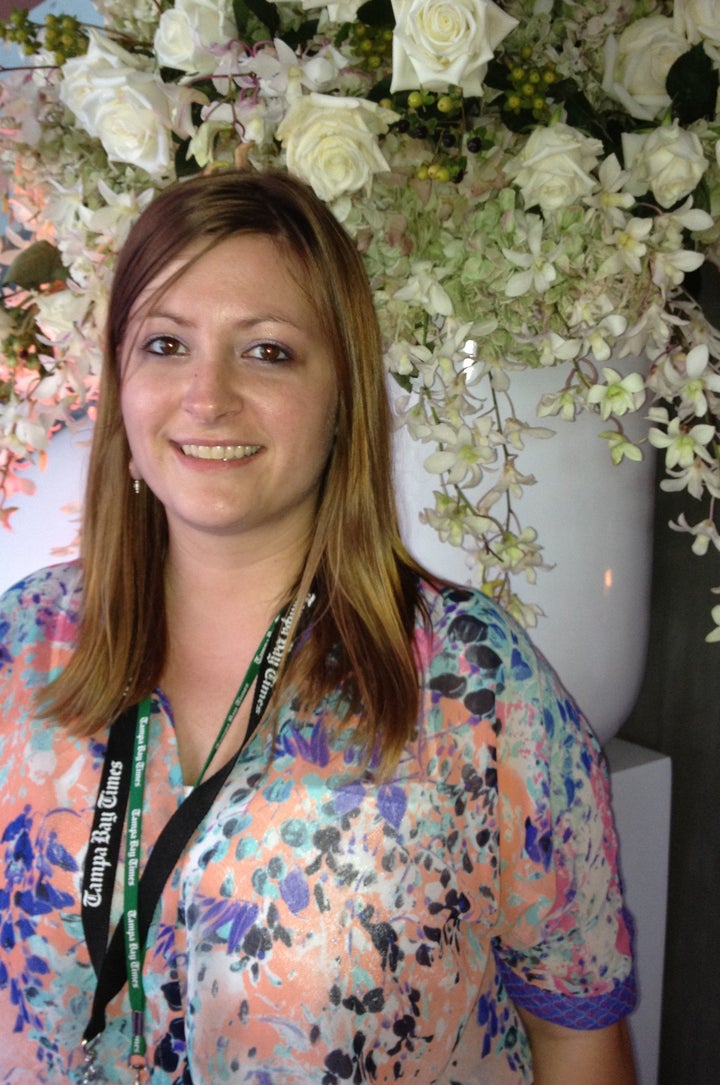 Amber McDonald, a Digital Audience Specialist at the Tampa Bay Times, has a pretty well-balanced balancing act: she meditates, eats her fruits and veggies and she flosses. We met up with Amber at The Huffington Post's Oasis to talk about her unplugging and recharging routine; read more about it below.
1. How do you unplug and recharge?
I meditate 10 to 20 minutes a couple times a week. I read and listen to music.
2. How many hours of sleep do you get?
On average, six hours a night.
3. What's your top beauty tip (can be for inner or outer)
Floss!
4. What's your quick health fix to restore your energy when you start feeling run down?
Reading and meditating. I take time out -- I try to unplug.
5. What foods keep you feeling balanced?
Fruit: bananas and strawberries. Vegetables: broccoli.
For more coverage on The Oasis, click here.

BEFORE YOU GO
PHOTO GALLERY
HuffPost Oasis 2012: Photos