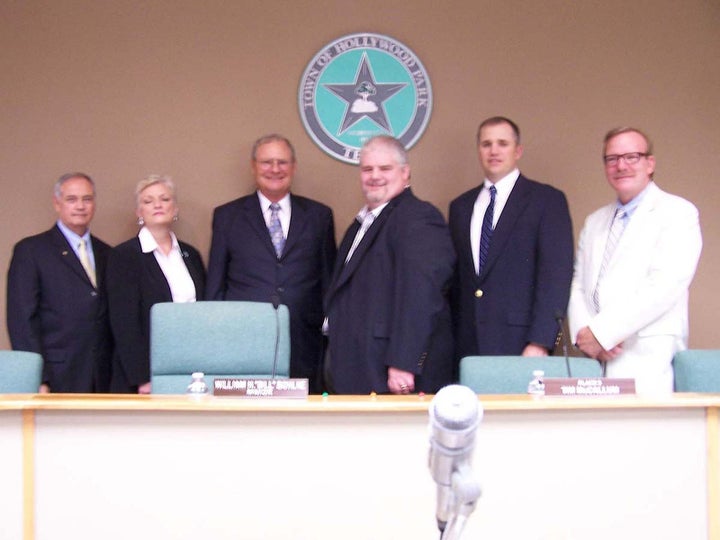 A small town Texas mayor was killed in an apparent attack by his own donkey Monday.

He was found on his Atascosa County ranch about 50 yards from his truck about 10 p.m. Monday, at least 10 hours after a stud donkey apparently attacked him, Atascosa County Chief Deputy David Soward said Wednesday.

"They can become very aggressive, very mean, sometimes triggered by a female in heat," Soward said. "We'll probably never know what triggered it, but it was evident that this particular donkey was involved, based on the evidence at the scene and what we saw on this donkey."

When asked if Bohlke was kicked or trampled, Soward replied, "We can just surmise, based on the evidence that we have, all of that."
WOAI.com reports that Bohlke's family grew concerned when the first-term mayor had not returned home following a day on the ranch, and they gathered a group of neighbors who used a caravan of all-terrain vehicles to search for Bohlke.
Bohlke, an Air Force veteran, was elected mayor of the town of 3,200 in May. Hollywood Park, 1.5 square miles, sits just outside of San Antonio. Bohlke defeated Councilman Tim McCallum by a vote of 707-384, according to the Bexar County Elections Department. The town's website indicated that services for Bohlke will be held next week. A statement from the Bohlke family noted that the mayor enjoyed serving in the part-time post.
Bohlke made an impact in his first days in office in May, repealing three ordinances that he had campaigned against. These included a push to give him the authority to hire and fire department heads, raising his unilateral spending limit and giving Council members the ability to talk to city employees without his permission.
BEFORE YOU GO
PHOTO GALLERY
10 Major Crimes That Shocked the Nation (SLIDESHOW)