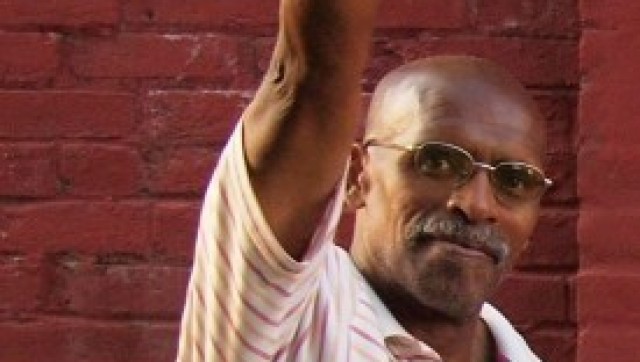 WASHINGTON -- Friends of local homeless advocate Brian Anders, who died Tuesday, are holding a memorial, potluck and speakout Thursday afternoon in front of the John A. Wilson Building.
Here is the announcement:
Join us! Potluck, Speakout and Memorial for Brian Anders, Thursday August 30th, 2012 at 1 p.m. at the Wilson Building, 14th and Pennsylvania Ave. NW

Brian Anders passed away early Tuesday after decades of dedicated advocacy and compassionate service for low-income and homeless DC residents. While in hospice care, he asked to be memorialized in a way that would carry forward the radical spirit of his work.

Brian believed no one should freeze to death on winter nights in the capital of one of the wealthiest countries on the planet because of political decisions to cut affordable housing and emergency shelter services. He also believed that everyone deserved adequate healthcare, including long-term and hospice care, no matter what their income. As it stands, there is no adequate emergency shelter plan for the coming winter, and DC lacks sufficient healthcare and hospice services for low and no-income people.
Brian was involved in many different issues and campaigns, including:

- core and early member of CCNV
- lots of successful activism around homeless from 80s - 2012
- occupation of Franklin that led to it being re-opened as a homeless shelter
- Empower DC Board member

Come to share food (and water!), to remember Brian, and to speak out for justice in front of the WIlson Building at 14th and Pennsylvania Ave. NW at 1pm Thursday.

Feel free to bring photos, signs, banners, etc.

FOLLOWING THE POTLUCK: Joseph's House, the hospice care community at 1730 Lanier Pl. NW, will hold a memorial service at 4pm. All invited.
On Empower DC's blog, Kirby, a longtime friend, posted a tribute to Anders' life and work, sharing his efforts to get the federal government to provide space for D.C.'s Federal City Shelter and to pass legislation that provided funding for homeless services.
Kirby also wrote of Anders' challenges and how they motivated him to work on behalf of others:
Prior to his work with CCNV, Brian suffered PTSD as a result of serving in the military during the Vietnam war. He worked on healing throughout his life, channeling his energy into compassionate service and fiery advocacy. He was part of veterans' peace organizations, and told me once that he spent months in prison in Texas for taking part in an action to block a weapons shipment. Over the decades, he worked at various organizations, helping get people into housing and helping people access needed services. He believed strongly in serving others in any way he could, in living in community, and in treating all people with dignity and respect.
On Twitter, a fellow activist writes that Thursday's event is the memorial Anders wanted:
BEFORE YOU GO