In today's Cute Kid Note, we learn that no action plan for extreme weather should ever be without instructions for stuffed animals.
Title: "Ashley's Hurricane Rules!"
Author: Ashley
Age: 8
Occasion for writing: Ashley penned this list of guidelines before leaving her family's home in Mandeville, La. (just across Lake Pontchartrain from New Orleans) in the run-up to Hurricane Isaac.
How it hit the web: Her father, Greg, sent this picture to CNN iReport, calling Ashley "a future leader in the making!"
Ashley would get along with... Wyatt, author of "How To Raise Some Cats." Why? Because they have the same organizational acumen, instinct to care for animals (real or stuffed) -- and habit of repeating themselves (e.g. "Rules: Follow these rules").
UPDATE: Ashley's dad sent us a picture of her and Brantley, her brother (see below). Over email, he called his daughter "a true gem" and said he was disappointed by suggestions that he'd made the list himself.
A CNN iReport producer also interviewed Ashley about the list on Thursday. Asked why she'd banned "partys," the little girl explained: "Because they'll mess up my room and then my mom will get mad at me." Read more of the interview here.
Has your child drawn or written something adorable? Send a photo to parents@huffingtonpost.com and it may be featured as our Cute Kid Note of the Day!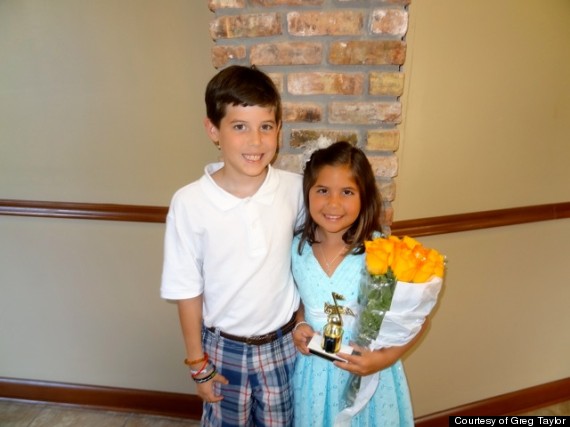 Next Cute Kid Note of the Day: "How To Raise Some Cats"
BEFORE YOU GO
PHOTO GALLERY
Cute Kid Notes