It always feels good to find ways to repurpose materials that we would otherwise throw out. Instead of creating more garbage, why not get creative and turn your trash into something new? Check out this great way to reuse cupboard doors by turning them into mini art desks. Next time you replace your kitchen cabinets and don't want to just toss the old doors, consider this unique DIY project: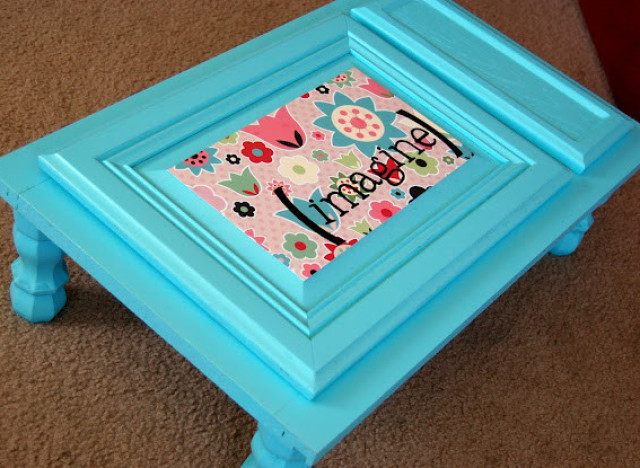 Photo by Autie from iCandy Handmade.
We love how simple it is to personalize these desks with any pattern and color imaginable. And the final product is extremely functional, with a space to hold pencils and storage underneath for papers and other art project materials. All it takes is spray paint, some leg stands and a little creativity, and cupboard doors can become the ultimate work area for young ones.
For a step-by-step tutorial, check out the full post on iCandy Handmade.
Have something to say? Be sure to check out Stylelist Home on Twitter, Facebook and Pinterest.