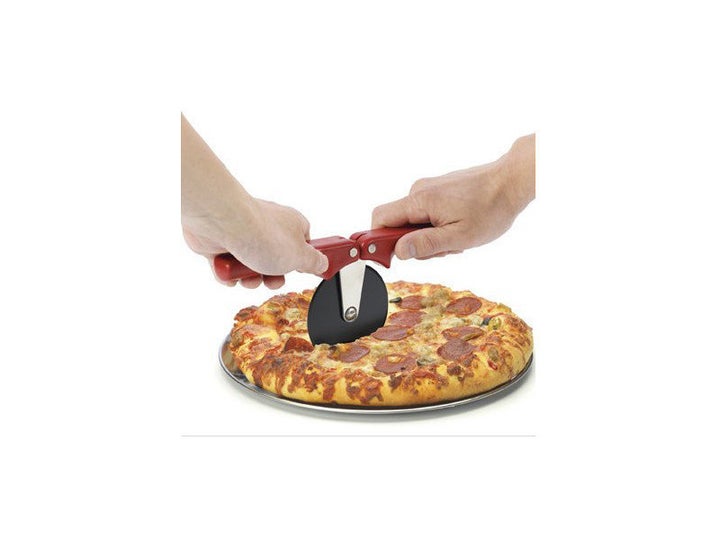 While we've seen a lot of questionable technological advances in the prestigious field of cooking gadgets, the latest from Progressive left us rather underwhelmed. Where a traditional pizza wheel has just one handle, the Folding Pizza Wheel has two -- allowing you to use both hands and double your strength.
The stated purpose of this double trouble pizza wheel (which is available at Amazon for $7) is for slicing thicker crusted pie. But do you really want to eat a pizza that requires all your upper body strength to cut into it?
Aside from its apparent lack of sensical purpose, Serious Eats brought up a valid concern: what about the safety of our knuckles? They do seem a tad too close to the blade. But, there are some advocates of the wheel; some of Gizmodo's staff felt that it may be the answer to the irritating problem of dragging the melted cheese off of the pizza. What do you think about the Folding Pizza Wheel? Would you get one?
PHOTO GALLERY
Useless Kitchen Gadgets
BEFORE YOU GO