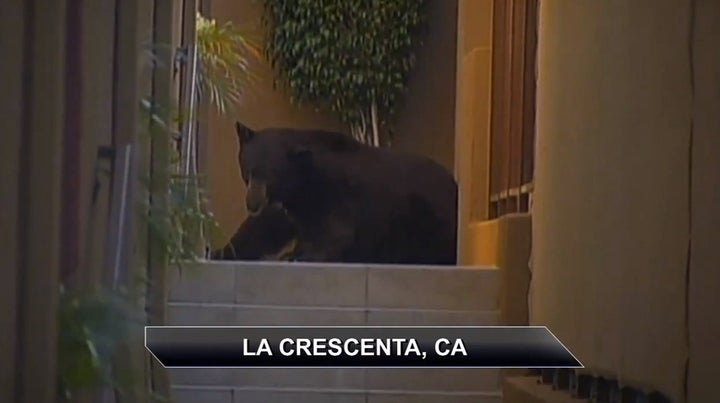 A 400-pound California bear nicknamed "Meatball" and the "Glen Bearian" is being relocated to Colorado after paying too many visits to Los Angeles neighborhoods.
He got the name after being spotted last May in Glendale, Calif. pawing through a bag of frozen Costco meatballs stored in a resident's garage and cooling off in residential swimming pools. Since then Meatball has been captured two more times and returned to the Angeles National Forest.
The third time, Meatball was lured into a trap with trusty American bait: a McDonald's Happy Meal, a trail of french fries and a side of bacon and honey. No tranquilizer was needed.
"Both times we captured him and took him to the forest, he returned (to the neighborhoods)," Michael J. Stefanak, captain of the Southern Enforcement District for the Department of Fish and Game, told the Today Show. "The last time we took him to the forest, we were really hopeful he wouldn't come back — but he did."
Meatball has become such a SoCal favorite in fact, that he has his own Twitter account with over 28,000 followers and the owner of the Lions Tigers and Bears animal rescue is reportedly trying to raise $25,000 to build a sanctuary for him.
"He needs a place where he … can have all the food and facilities for him to have a happy life," Aujero told the LA Times.