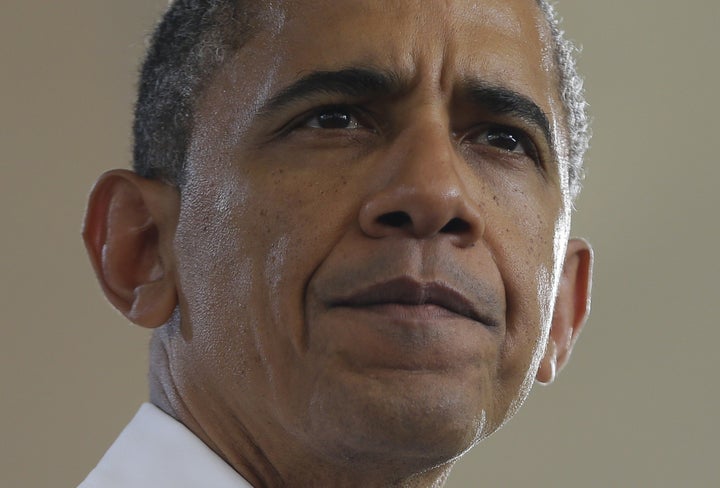 Some undocumented young people will be granted work authorization and deferred action under President Barack Obama's June directive, but they won't be eligible for health care under the Affordable Care Act, the Department of Health and Human Services confirmed in a rule amendment earlier this week.
Many Republicans were in an uproar when the president announced the directive, in part because they said it would lead to such benefits for undocumented immigrants. But the HHS announcement shows just how limited the directive is, despite the significance of work authorization and the reprieve from deportation concerns for two years.
The Affordable Care Act allows non-citizens who are "lawfully present in the United States" to participate in high-risk pools and exchanges, along with premium credits and cost-sharing subsidies, so long as they are otherwise eligible.
Undocumented immigrants are barred from receiving those same benefits under the health care law, but there was some confusion as to whether young people granted deferred action would be eligible until HHS issued its clarification earlier this week.
Confusion over whether undocumented immigrants in general would be included resulted in the infamous "you lie" moment during Obama's Sept. 9, 2009 address to Congress on health care, when Rep. Joe Wilson (R-S.C.) yelled out at the president after he said the undocumented would in ineligible.
It also partially led to Arizona Gov. Jan Brewer, a Republican, announcing the state would deny public benefits to those undocumented young people, including driver's licenses and health care. She claimed this week the rule amendment confirmed her right to deny services to beneficiaries of deferred action, according to the Arizona Republic, even though it applied only to health care.
Those granted deferred action, like other undocumented immigrants, will continue to be barred from Medicaid and the Children's Health Insurance Program, according to the Miami Herald.
Up to 1.7 million undocumented immigrants may benefit from deferred action under the Obama administration policy, according to the Pew Hispanic Center.
Obama has repeatedly said that Congress must address the issue of young undocumented people -- more than a million of whom are estimated to be living in the United States -- who came to the country as children.
There are significant costs to leaving undocumented immigrants uninsured if they are unable to afford health care on their own, particularly if they turn to hospital emergency rooms for help. An estimated 59 percent of undocumented immigrants were uninsured as of 2008, making up 15 percent of the overall uninsured population.
BEFORE YOU GO
PHOTO GALLERY
Lies And Distortions Of The Health Care Debate