Alobar in Long Island City played host to Mayor Bloomberg this week, where he and a female friend dined on the restaurant's locally farmed spreads.
Grub Street reports Bloomberg chose the Maple Bacon Popcorn and Bacon Wrapped Meat Loaf and his friend chose the Citrus Roasted Beet Salad and salmon. Both sipped on glasses of white wine.
No word on whether the two received any freebies.
According to the city's restaurant grading system, Alobar is pending review.
So happy Bloomberg was with his dining experience, upon leaving the mayor gave high praises to the staff and left a 30 percent tip.
A happy evening all around!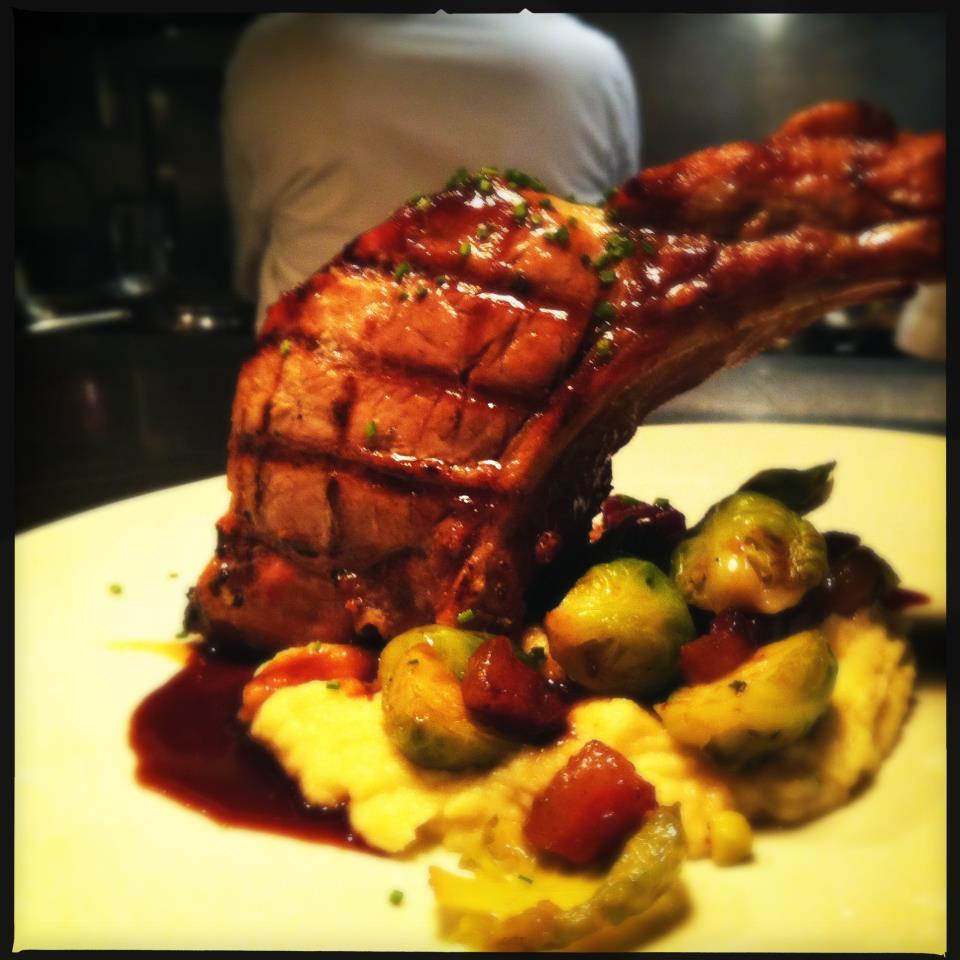 We like this: Pork chop at Alobar