This week on the Huffington Post Arts & Culture, we watched cat vids in public for once, celebrated Google doodles and learned what's next for our favorite 'Mad Men' star. Read on for details... If the federal budget were an American high school, defense spending would be the football team -- untouchable, un-cuttable, popular by default -- and cultural spending would be the chess club -- the wallflowers at the dance, constantly picked on and pushed aside in the hallways.
If Mitt Romney has his way in November, the checkmate crowd would see their program eliminated altogether.
At least that's what he told Fortune. In a recent interview written up by Politico, Romney said that cutting all federal funding for the National Endowment for the Arts, PBS, and NPR would be a "focus" of his administration.
"Some of these things, like those endowment efforts and PBS I very much appreciate and like what they do in many cases, but I just think they have to stand on their own," he said in the interview.
Read on to break down Romney's bleak vision for arts funding.
We never thought the day would come when we could include a cat vid on the Week In Art page. In case you haven't heard, cat vids have officially gone from creepy-cute to classy. The Walker Art Center in Minneapolis held its first "Internet Cat Video Film Festival" yesterday, where 70 carefully selected cat videos played for over 60 minutes. (Stop and think for a moment about an entire hour of cat videos; this is not for the faint of heart.) The event drew over 100,000 visitors, according to the Associated Press. While this turnout is astounding for a first time art event, it pales in comparison to the 80 million views garnered by some choice cat videos.
While cat videos are certainly popular... are they art? We say yes. See our reasoning here.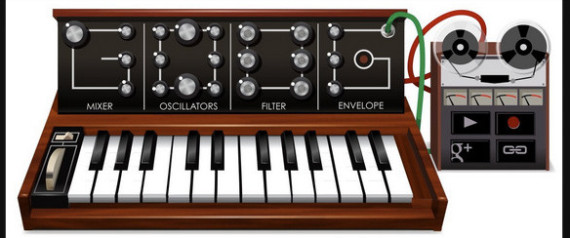 We also celebrated the 14th birthday of the first ever Google doodle: a stick figure Larry Page and Sergey Brin swiped from the iconography of the Burning Man festival and inserted behind Google's second "o" to show that they were at the festival instead of working.
Doodles have since evolved into games, oil paintings, riddles, and silent films (starring Doodlers). A searchable online bank holds all of them, numbering 1000 plus, and a handful of illustrators work full-time with Google's engineers to churn more out daily. The exercise sits in a Venn overlap of art, tech and, of course, canny marketing: as forecasted by the Burning Man experiment, Doodles often double up on nerd-chic brands. Google with Lego, Pac-Man, and the Dilbert comic franchise feels as natural as Google with Gustav Klimt.
In honor of the beloved tradition we interviewed the head Google doodlers. Click here to read where the artists hole up in Google HQ, which country requested the Pac-Man Doodle, and why the best measure of success is something called the "mom factor."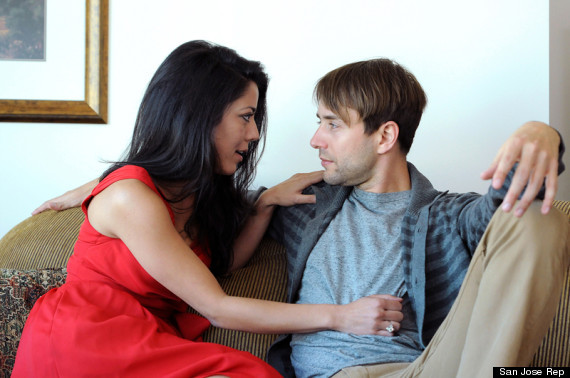 Vincent Kartheiser, best known for his depiction of ornery "Mad Men" exec Pete Campbell, has been an actor for the better part of his life. He grew up with five siblings in Minnesota and first dabbled in commercial acting as a child, eventually progressing to theater, television and film -- garnering a reputation for playing unfulfilled young men.
Now Kartheiser, known to have turned down many a project that didn't tickle his fancy, is bringing his signature brand of brood to the San Jose Repertory Theater for a production of Jonathan Marc Feldman's "Death of the Novel." He was hand-picked by the writer to play the lead role of Sebastian, a reclusive writer who is tortured by a traumatic past littered with the loss of loved ones. Set in post-9/11 New York City, the play expores the personality of this once-successful artist, who has resigned himself to the confines of his apartment to avoid the whims of an exterior world he can't begin to understand.
The actor explained to us in a phone interview what drew him to "Death of the Novel," how Mr. Campbell is Sebastian's antithesis, and how his theater role stacks up to his own mystical experience living off the grid.
Jason Newman was born to white Christian parents in Minneapolis. But after finding a voice in hip hop, Newman decided to identify as Brother Ali, a Muslim who feels more connected to the black community. This isn't Ali's only conversation-starter: he also has albinism, and is legally blind.
Ali's fourth studio album "Mourning in America and Dreaming in Color," will be released on September 18. While many of his past tracks have been politically charged, a track off the new album -- "Mourning In America" -- takes that intensity to new heights. The accompanying video is unrelenting in its imagery and lyrics, with ample blood spill and the words "murder" and "terrorism" flashing in all caps. The song focuses on violence around the world and at home, interweaving lines about war with observations on police brutality, shooting sprees and bullying.
Well, that was our week. Happy Labor Day and we will see you in September!