"I never imagined that you could see glaciers this big, disappearing in such a short time. There's a powerful piece of history that's unfolding in these pictures," National Geographic photographer James Balog describes in the new "Chasing Ice" trailer.
"Chasing Ice" follows Balog's journey as he works to capture the fast-vanishing Arctic glaciers. Armed with 30 time-lapse cameras on three continents, Balog and his team compress years of video footage into seconds to reveal the disappearance of mountains of ice.
As director and founder of the Extreme Ice Survey (EIS), Balog's long-term photographic study of glaciers examines the effects of global climate change on landscapes. Through his work, he has witnessed the changing planet firsthand.
The National Snow and Ice Data Center recently reported that the extent of Arctic sea ice melted to record lows the summer. Data center scientist Ted Scambos told the Associated Press that global warming from man-made emissions of greenhouse gases is mostly to blame.
As Balog describes, gesturing to his film, "This is the memory of the landscape. That landscape is gone; it may never be seen again in the history of civilization. And it's stored right here."
The film "Chasing Ice" opens in New York City on November 9, theatrically November 16.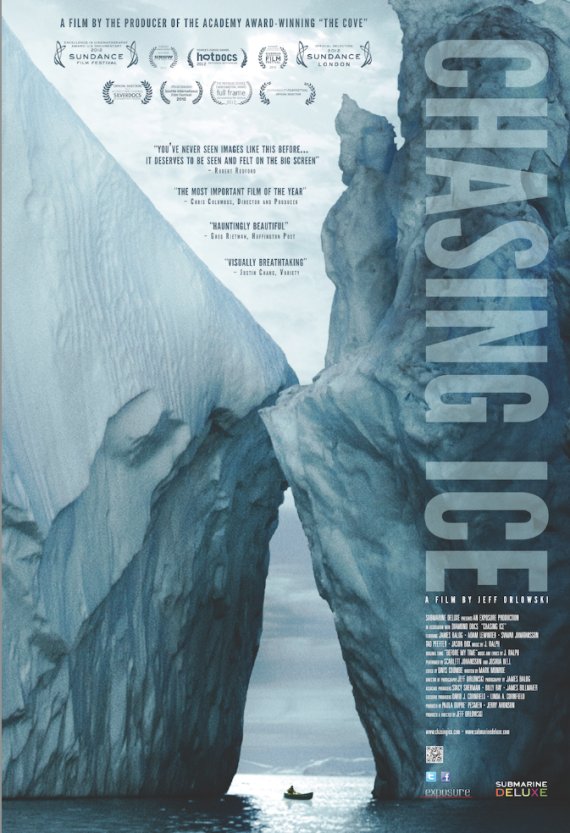 BEFORE YOU GO
PHOTO GALLERY
What Climate Change Just Might Ruin