A good way to keep track of commonly misplaced tools (like paint brushes and scissors) is to collect them in a caddy that will keep them neat and within reach. So, for today's home organizing tip we repurposed an ordinary beer carton into a stylish tool box. Take a look: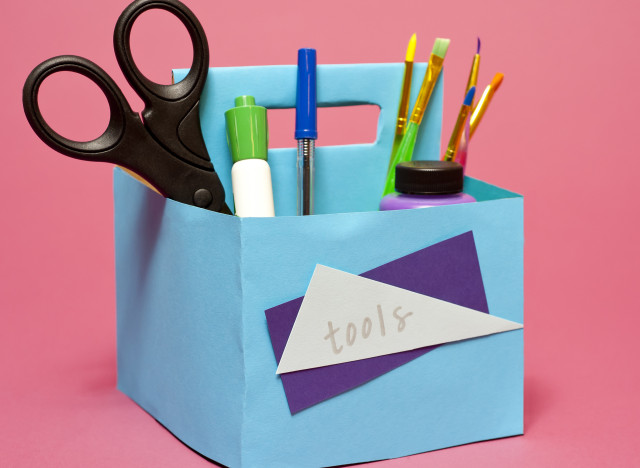 Photo by Raydene Salinas
A beer carrier, whether a six or four pack, is the perfect way to store items because it has enough individual sections to keep everything tidy, and it has a handle, which makes it easy to bring from room to room when crafting, painting or fixing up around the house. Plus, you can customize it by just securing the bottom of the carton with tape and gluing the paper of your choice around the caddy.
Have something to say? Be sure to check out Stylelist Home on Twitter, Facebook and Pinterest.