We rarely get to see a raw depiction of childhood, given most contemporary portraits of children involve mall photo booths or dressing babies up as oversized produce. But an exciting new exhibition at CFA Berlin gives an unadulterated view of kids as the beautiful monsters they are. It is appropriately titled "KIDS."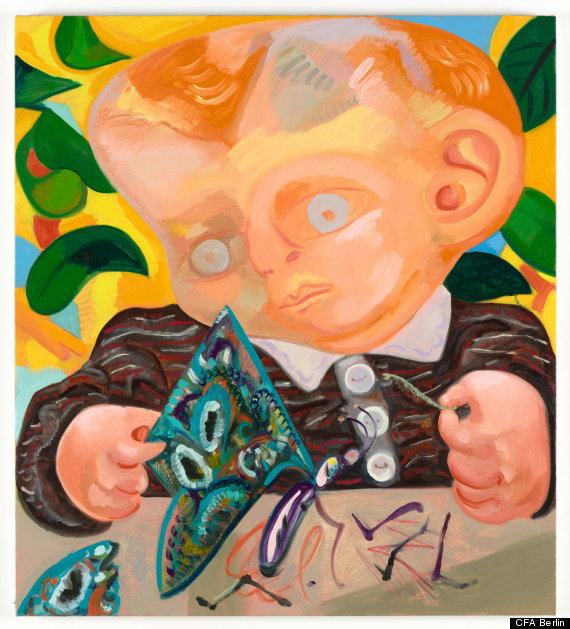 Old Masters consistently portrayed children as blithe creatures, though we must say the depictions turned out creepy in their own right. Yet this exhibition picks up in 1903, when there was a conscious break with the habit of depicting children as innocent. The kids in this show are not dewey as a pearl but thick with sloppy gobs of paint, their expressions often maniacal if not malicious. In bright discordant colors the kids are portrayed as existing outside the social order, making them both dangerous and beautiful. Ranging from classical modernism to contemporary painting, the images tie the modernist aesthetic of intense expression in with their understanding of childhood mischief, turning babies into vibrant alien monsters.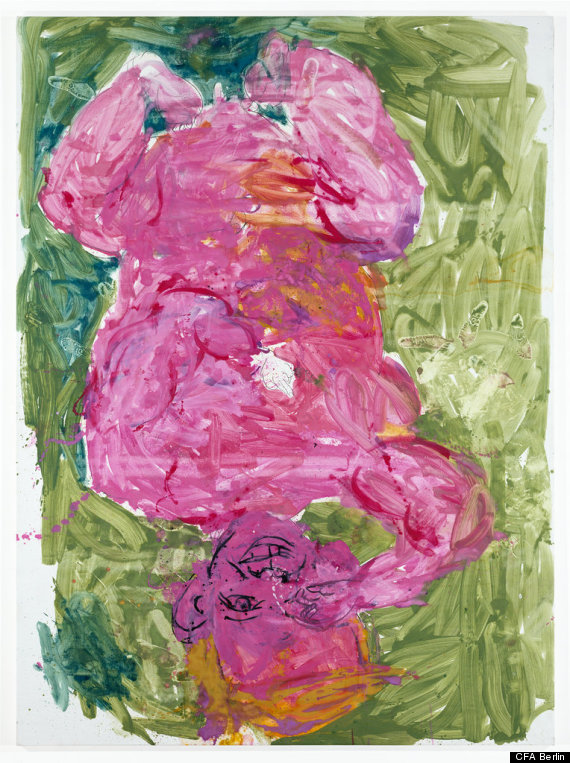 The exhibition draws its title from Larry Clarke's 1995 film, which exposes the young, wild and freaky underbelly of sexually active kids in 90's New York. CFA's "KIDS" starts at a younger age, when the passions are just beginning to swell. It is hard to tell which works come when in the art historical timeline. Dana Schutz's 2012 "Butterfly" recalls Picasso's funhouse portraits of his daughter Paloma while Emil Nolde's 1949 "Peter und Hans" foregoes lines in its swampy depiction of children as pure material, lacking boundaries. Undoubtedly strange in the best of ways, these paintings capture the outsider glory of childhood and art in one fellow swoop.
"KIDS" features work by Georg Baselitz, Marc Brandenburg, Cecily Brown, Larry Clark, Marlene Dumas, Albrecht Fuchs, Cuny Janssen, Natasja Kensmil, Hans Laabs, August Macke, Paula Modersohn-Becker, Emil Nolde, Raymond Pettibon, Tal R , Anselm Reyle, Dana Schutz, Chaim Soutine, Gert & Uwe Tobias, Andy Warhol and Walter Wellenstein. It will show at CFA Berlin from August 24 to September 22.
Do you see your child in this peculiar light? We won't tell. Let us know your thoughts in the comments.
BEFORE YOU GO