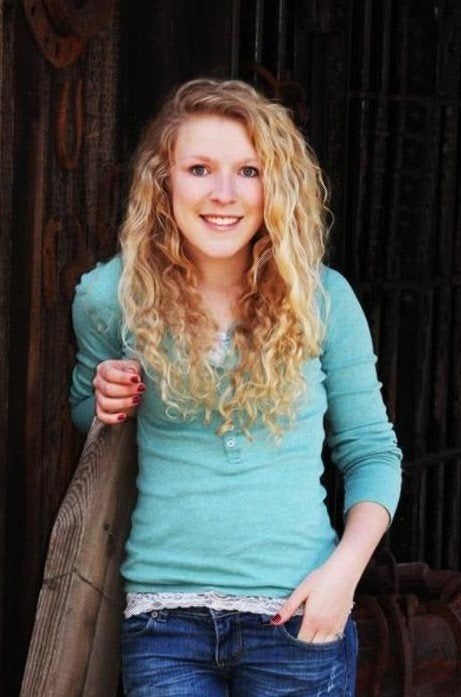 The search will resume on Friday for California college student Linnea Lomax, who has been missing since June.
"The KlaasKids Foundation is coming back to complete searching areas along the Sacramento River -- areas they previously wanted to search," Lomax family spokeswoman Amanda Ernst told The Huffington Post.
Brad Dennis, director of search operations for KlaasKids, is asking volunteers to report to 2440 Glendale Lane in Sacramento between 7 a.m. and 5 p.m. on Sept. 7, 8, and 9. Dennis and his associates will be leading a massive ground search for clues in the case.
Lomax, a 19-year-old student at the University of California, Davis, was last seen at an outpatient clinic on Howe Ave. in Sacramento on June 26. She was at the clinic for an all-day visit, but she walked out for lunch and never came back, Lomax's friend, Heidi Hutchison, told The Huffington Post.
According to Hutchison, Lomax recently suffered a mental breakdown while studying for finals. The young woman spent more than a week at a treatment facility, but was released for outpatient therapy after she showed progress.
Lomax, a 2011 graduate of El Dorado High School in Placerville, Calif., had just completed her freshman year at UC Davis in June. She has a 4.0 grade point average and is studying human development, with the intent of pursuing a degree in nursing.
CASE PHOTOS: (Story Continues Below)
PHOTO GALLERY
Linnea Lomax
Lomax's parents operate Rock-N-Water Christian camp in Northern California. According to the organization's website, the purpose of the camp is to "experience the joy of God's living word through adventures in the outdoors." Lomax has worked at the camp for the past several summers as a counselor for teens.
Multiple searches have been conducted for Lomax, and late last month authorities received their first solid lead when a notebook belonging to her was found near the American River bike trail. The location is not far from the medical center where she was receiving treatment, police said.
Craig Lomax, Lienna Lomax's father, confirmed that the notebook belonged to his daughter.
"I saw the handwriting on the notebook. It was Linnea's," he said at an Aug. 19 press conference.
According to Ernst, authorities still have the notebook.
"They are still processing it," she said. "They have not said what, if anything, was found in it."
Individuals who would like to participate in the next search must be at least 18 years old and must bring a photo ID. It is recommended that volunteers wear sturdy shoes, long pants and long sleeves. Volunteers should also bring gloves, walking sticks and backpacks to carry water.
Linnea Lomax is white, 5 foot 2 inches tall and weighs approximately 100 pounds. She has long blond hair and blue eyes and was last seen wearing green pants and a dark blue hooded sweatshirt that says "Sweden" in red letters.
A $10,000 reward is being offered to anyone who provides information that directly leads to the safe return of Lomax to her family or to the custody of law enforcement. Anyone with information is asked to contact the Sacramento Sheriff's Department at 916-564-2215 or by calling 916-905-HELP. Those interested in helping search for the missing teen can find information at Facebook.com/HelpFindLinnea or at HelpFindLinnea.org.