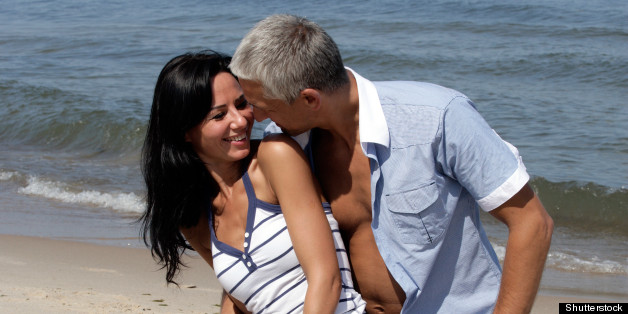 Leading up to the Republican National Convention, Tampa strip clubs rushed to attract new business. But "dating site" SeekingArrangement.com claims that a different attraction drew many lonely convention-goers. The owner of the site is arguing that, in addition to listening to Ann Romney express her love for women, Clint Eastwood address the RNC (and chairs), and sporting incredible hats, some attendees came not just as delegates but as prospective Sugar Daddies.
SeekingArrangement.com specializes in setting up rich, predominantly male clients (Sugar Daddies) with young, attractive men and women (Sugar Babies) for "companionship" -- the kind that includes lots of financial perks. According to Politico, the site claims to have seen a 25.9 percent increase in traffic coming from the Tampa area during the convention, despite the fact that their overall Florida traffic fell by 2.2 percent.
Brandon Wade, SeekingArrangement's founder and CEO, said in a press release:
While overall traffic originating from Florida fell this past week because of Hurricane Isaac, we saw a significant increase in traffic from Tampa where the Republicans held their National Convention. On a typical week, approximately 1,823 people use SeekingArrangement.com from the Tampa metropolitan area. This week 2,295 people used our website, meaning we had 472 more users from Tampa than normal.
SeekingArrangement isn't the only business that claims to have benefited from the Republican National Convention. Fox News Latino reported that strip club Skin Tampa experienced a spike in business over the weekend. However, despite their best advertising efforts, other exotic dance bars didn't see the same enthusiasm from Republicans visiting Tampa.
SeekingArrangement has no way of proving that RNC attendees were the ones logging on to the Sugar Daddy site, much less that "a number of politicians in the Republican Party had more than just politics on their mind while they were at the Republican National Convention," as Wade argued in a press release. After all, not all delegates to either major party's convention hold or are running for elected office. However, Wade noted that the website counts more card-carrying Republicans as members than Democrats. According to the press release, the website has 1.7 million members, and 200,000 registered Sugar Daddies. Of those 200,000, 42.1 percent are Republicans and 34.9 percent are Democrats.
So the "huge boost in traffic" Wade claims SeekingArrangement received from Tampa last week could be from convention goers. Or maybe Tampa's strip club regulars, seeing their usual haunts overrun with tourists, decided to spend last week at home and online, where they'd heard the "companionship" is the best money can buy.
BEFORE YOU GO
PHOTO GALLERY
Tampa Strip Clubs Welcome RNC