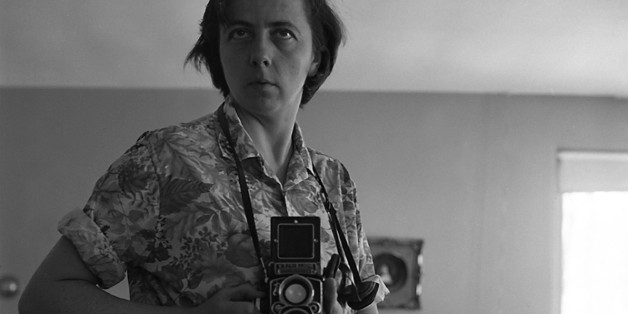 When it comes to late amateur street photographer Vivian Maier, who took tens of thousands of shots while working as a nanny in Chicago over some 40 years, it can be tempting to let the mystery that surrounds her life and its apparent central passion overshadow the work itself.
Owing to the quality of her work, however, Maier's photographs' Hollywood-ready backstory takes a back seat to the stark emotions they so clearly and (seemingly) effortlessly captured.
The photographs, first exhibited publicly in 2010, one year after Maier died at the age of 83, are the subject of a new exhibition opening Friday, Sept. 7, at Chicago's Thomas Masters Gallery, and a forthcoming book both titled "Vivian Maier: Out of the Shadows."
The images in the exhibition come from the Jeffrey Goldstein collection, one of two large collections of the New York-born photographer's work.
(Scroll down to view select images featured in the exhibition.)
Goldstein, a Chicago art collector and fourth-generation carpenter, told HuffPost Chicago that both the book and the exhibition will offer "nine journeys into Vivian's life, some of them very ordinary."
"And that's what makes her so extraordinary. The subject matter is often ordinary, everyday subject matter and I don't know too many other photographers of her caliber who took that approach," he said.
Her work, Goldstein added, is "stunning and beautifully understated" inspiring a mood not necessarily of nostalgia but, instead, of looking back to technologies nearly alien to the digital age.
"Vivian Maier: Out of the Shadows," curated by Goldstein and Anne Zakaras, opens Friday and runs through Oct. 19 at Thomas Masters Gallery, 245 W. North Ave. #115 in Chicago. Maier's work is also the subject of a separate exhibit opening Saturday at the Chicago History Museum, 1601 N. Clark.
BEFORE YOU GO
PHOTO GALLERY
Vivian Maier "Out Of The Shadows"