"Dexter" Season 7 hinges on revealing one of Dexter Morgan's deepest and darkest secrets, landing the bloodthirsty vigilante in "dangerous territory."
In a sneak-peek trailer for "Dexter" Season 7 above, which is rife with spoilery scenes, actor James Remar, who plays the father of Dexter (Michael C. Hall), tells fans to be ready for a shift. "Dexter has never been in more dangerous territory," he says. "The tectonic plates of his world are about to shift."
Jennifer Carpenter, who plays Dexter's sister Deb, is in an extremely challenging position in the upcoming season. "This is the season I'm most excited about," she says.
Viewers will see the aftermath of an instantaneous change when the Season 7 premiere kicks off right where Season 6 left off.
Season 6 of the Showtime thriller ended with Deb catching Dexter in the middle of a kill. Not only is his secret out, but it has also been revealed to the one closest to him.
"This is the end of Dexter's secret belonging to him," Hall says in the sneak-peak trailer. "Lila was in on the secret, Rudy, Miguel Prado, Lumen -- but those were characters who, one was or another, left the scene. Deb's his sister and his boss. She's not gonna leave the scene."
Episode titles for "Dexter" Season 7 have already been released and fans can ready themselves for the premiere, "Are You...?" according to IMDb.
In mid-August, Showtime released a trailer teasing the premiere episode and the rest of the riveting season. "My little secret," says Dexter in a haunting voice. "I've dreaded this moment my whole life."
Will Dexter's whole life unravel at the seams?
"That's going to be drama of next season," showrunner Scott Buck told the Hollywood Reporter last December after the Season 6 finale. "What will Dexter reveal? What will he not reveal? How much of himself can he show to her? Dexter, over the last few seasons, has finally begin to accept himself for who he is but is there a possibility that he could think someone else could accept him? I don't know that he's ready to deal with that just yet. That will obviously be the drama of the upcoming season."
The new season will also welcome two new faces -- "Chuck" alum Yvonne Strahovski and Mike Foy, whose credits include "Desperate Housewives" and "CSI: NY." Strahovski will play Hannah McKay who comes to Miami investigating a cold case, according to TV Guide. Less is known about Foy's character, but SpoilerTV reported his character's name is Joseph Jansen.
"Dexter" Season 7 will premiere on Showtime on Sunday, Sept 30. at 9 p.m. EST.
PHOTO: Poster for "Dexter" Season 7.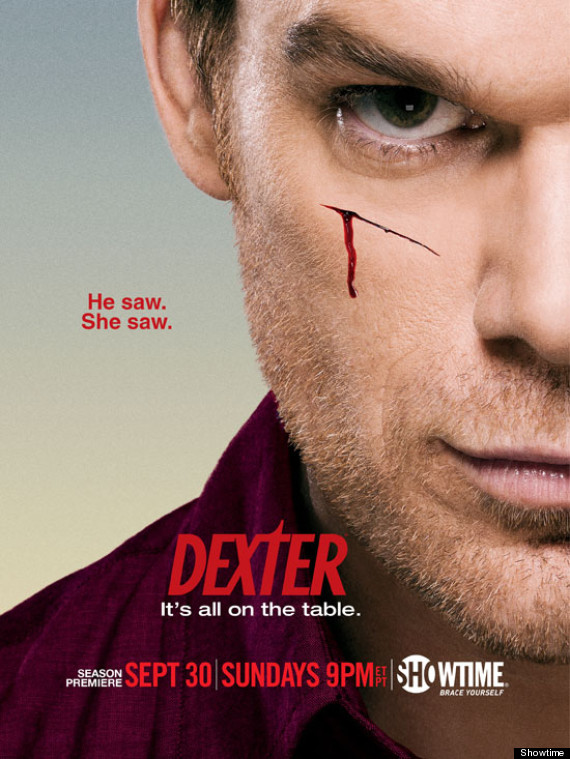 PHOTO GALLERY
Where We Left Off And What's Ahead For Your Favorite Shows
BEFORE YOU GO