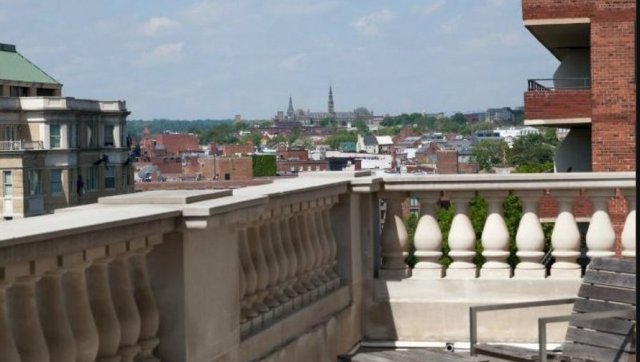 If you like living in brick townhouses, luxury condos or the Watergate, Foggy Bottom and the West End are for you.
The adjacent neighborhoods have their obvious appeal. They're home to many government offices, the Kennedy Center and George Washington University -- plus loads of restaurants, a Whole Foods and a Trader Joe's and D.C.'s best basement art-house theater, the West End Cinema. Being walking distance from Georgetown and Dupont Circle is also a big plus.
Real estate offerings range from Secretary of State-appropriate $3 million penthouses to a little more budget-friendly $700,000 townhouses or student-suitable $200,000 one-bedrooms.
We're partial to the $2.2 million Watergate penthouse, but that might just be the bright red chandelier and all that scandalous history talking. Take a look!
PHOTO GALLERY
Foggy Bottom
BEFORE YOU GO