Julia Rodriguez, a Democratic delegate from New York, is reportedly under investigation by the Secret Service after she told a reporter at the Democratic National Convention that she would like to "kill" GOP presidential candidate Mitt Romney.
In the video, captured by conservative website the Blaze, Rodriguez explains that she was born in Puerto Rico, but currently lives in the Bronx. Responding to a question from a reporter, Rodriguez goes on to say that she believes "Romney will destroy this country" and that she "would like to kill him" if she sees him.
Secret Service spokesman George Ogilvie told the Daily Caller that they were "aware of it" and "taking the appropriate follow-up steps."
ABC News and Talking Points Memo have since confirmed the Secret Service's involvement in the incident.
ABC News notes that Rodriguez appears on a list of New York state Democratic delegates, and that the Associated Press photographed her on Wednesday.
Here's the AP picture: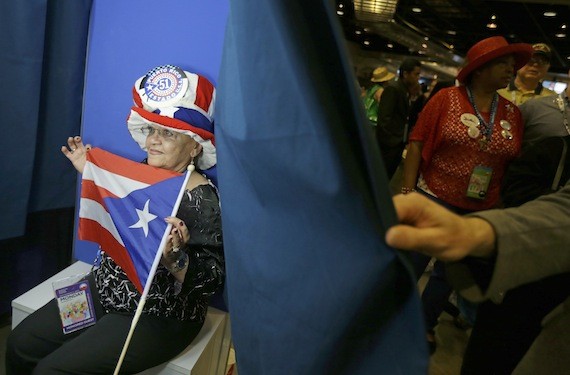 (AP Photo/David Goldman)
Video from the Blaze:
BEFORE YOU GO
PHOTO GALLERY
Obama Rocks Democratic Convention