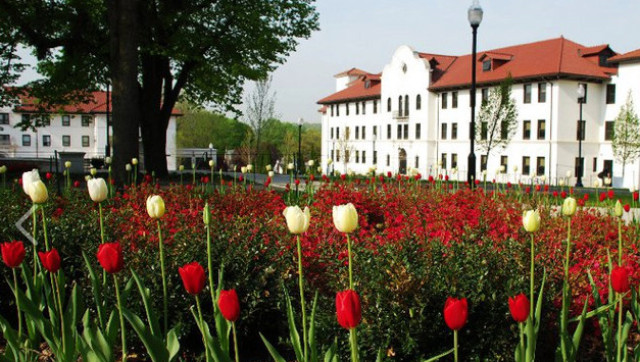 An explosive was discovered underneath the campus of Montclair State University on Wednesday night, prompting school officials to close part of the school on Thursday, the Record reports. No classes were canceled.
The explosive was discovered by construction workers who were digging a trench for an electric company. Apparently it had been left there for years from a construction job years before. Authorities have said the bomb squad is working to disarm the device.
College campuses have been bedeviled by bomb threats this summer. In August, Adam Stuart Busby, a man with ties to a Sccottish nationalist group, was arrested in connection to a series of bomb threats at the University of Pittsburgh. In July, Southwestern Illinois College was evacuated after a bomb threat on campus.