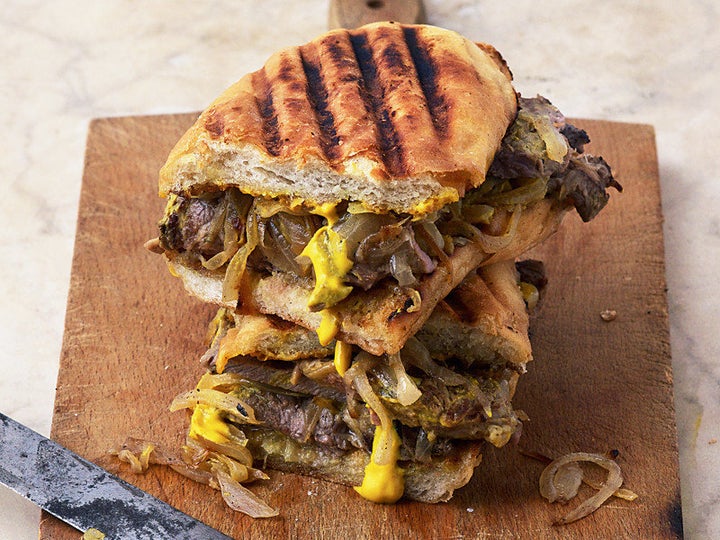 Steak and onions make a great combination -- caramelizing those onions makes it even better. Steak and bread also work well together. Bread and yellow mustard are nothing short of sandwich perfection. And caramelized onions served on bread might just be one of the best thing we ever tasted.
And so when you come across a steak sandwich recipe that calls for steak, crusty bread, caramelized onions and yellow mustard, we can't think of a single reason why you shouldn't get in the kitchen right now and make it.
So get to it. Make this sandwich (you'll thank us later).
Want to know what your next sandwich should be? Check out these recipes.
PHOTO GALLERY
Deli Sandwiches
BEFORE YOU GO