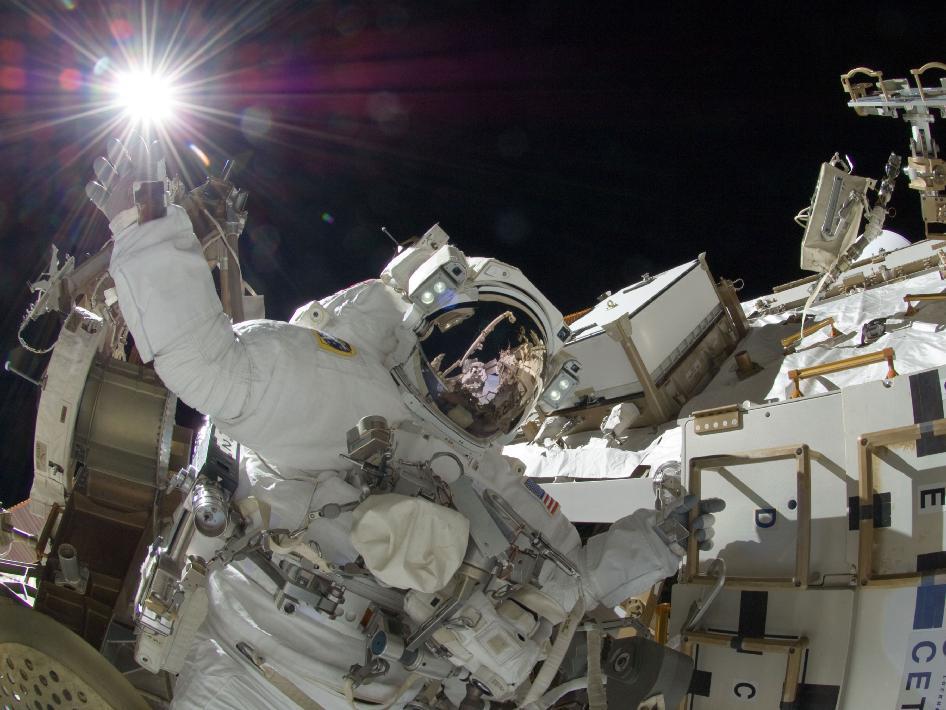 Sunita Williams, an Indian-American NASA astronaut and flight engineer on the 32nd expedition to the International Space Station, completed an epic, 6 hour and 28 minute spacewalk on Sept. 5.
She and astronaut Aki Hoshide of the Japan Aerospace Exploration Agency made repairs to the ISS and installed equipment, including a power-switching box and a new camera on the station's robotic arm.
SCROLL FOR MORE PHOTOS
Early in the walk, Williams and Hoshide used a toothbrush as a bolt cleaning device to sweep away metal shavings that had prevented previous installation of the power-switching box. The ISS has four such devices that relay electricity from its eight solar wings.
With this recent outing, Williams became the record holder for most cumulative spacewalk time by a female astronaut, surpassing fellow NASA astronaut Peggy Whitson.
LOOK: More Photos From Sunita Williams' And Aki Hoshide's Spacewalk
BEFORE YOU GO
PHOTO GALLERY
Sunita Williams' And Aki Hoshide's Spacewalk PHOTO