What do you do after you break the world record for largest crab cake? Make a bigger crab cake, obviously. At least that's what Maryland seafood processing company Handy International did.
On September 1st, Handy International demolished their own world record with a 300 pound, three-foot-wide crab cake that served a whopping 584 sandwiches to the hungry crowd at the Maryland State Fair. The cake took nine hours to cook through and generated $3,127, which was donated to the Maryland 4H Foundation. In case you were wondering, this is what the world's largest crab cake looks like: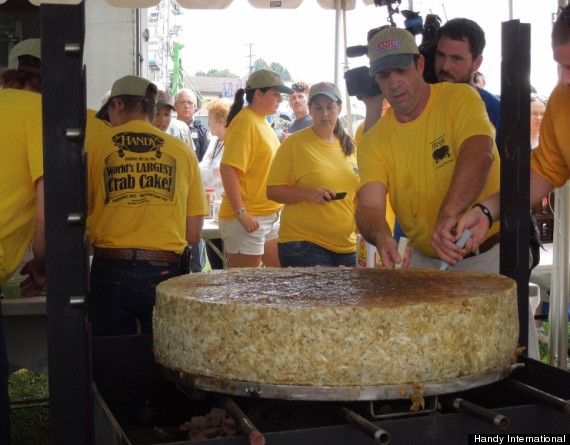 September has been a big month for food world records -- in addition to the crab cake, we've also seen the world's largest cappuccino and the world's biggest bacon cheeseburger.
Hungry for more? Check out our slideshow of some of the world's biggest burgers below!
BEFORE YOU GO
PHOTO GALLERY
World's Biggest Burgers