Between models, editors and the rest of the style insiders running from show to show, Fashion Week can be physically taxing. Which is why it's important to stay as fit and fabulous as possible amidst the frenzy.
With that said, Mercedes-Benz tapped model Joan Smalls to team up with Olympic soccer gold medalist Alex Morgan and Joey Gonzalez from Barry's Bootcamp to impart some tips on staying stylishly in shape.
In an event titled "Mercedes-Benz Fit For Fashion," the trio lead folks in a list of activities over the weekend like: a designer handbag lift to see which fashionista could handle the heaviest haul, leg lunges to help fit into skinny jeans and an allover body workout by packing the new G-Class wagon trunk. Sounds a bit taxing, but we'll signup for anything that will help us look like a supermodel or Olympian.
We're sure all that heavy lifting was a cakewalk for Alex--but don't count out Joan. The Puerto Rican stunner is most likely focused on getting into tip-top shape for her new gig as host of MTV's "House Of Style." Who knows what this incarnation of the show will bring--one needs lots of energy and stamina when running around with supermodels, rifling through celebrities closets and performing other fabulous feats.
Check out the complete list of all the body-shaping exercises and photos from the fun event in the slideshow below.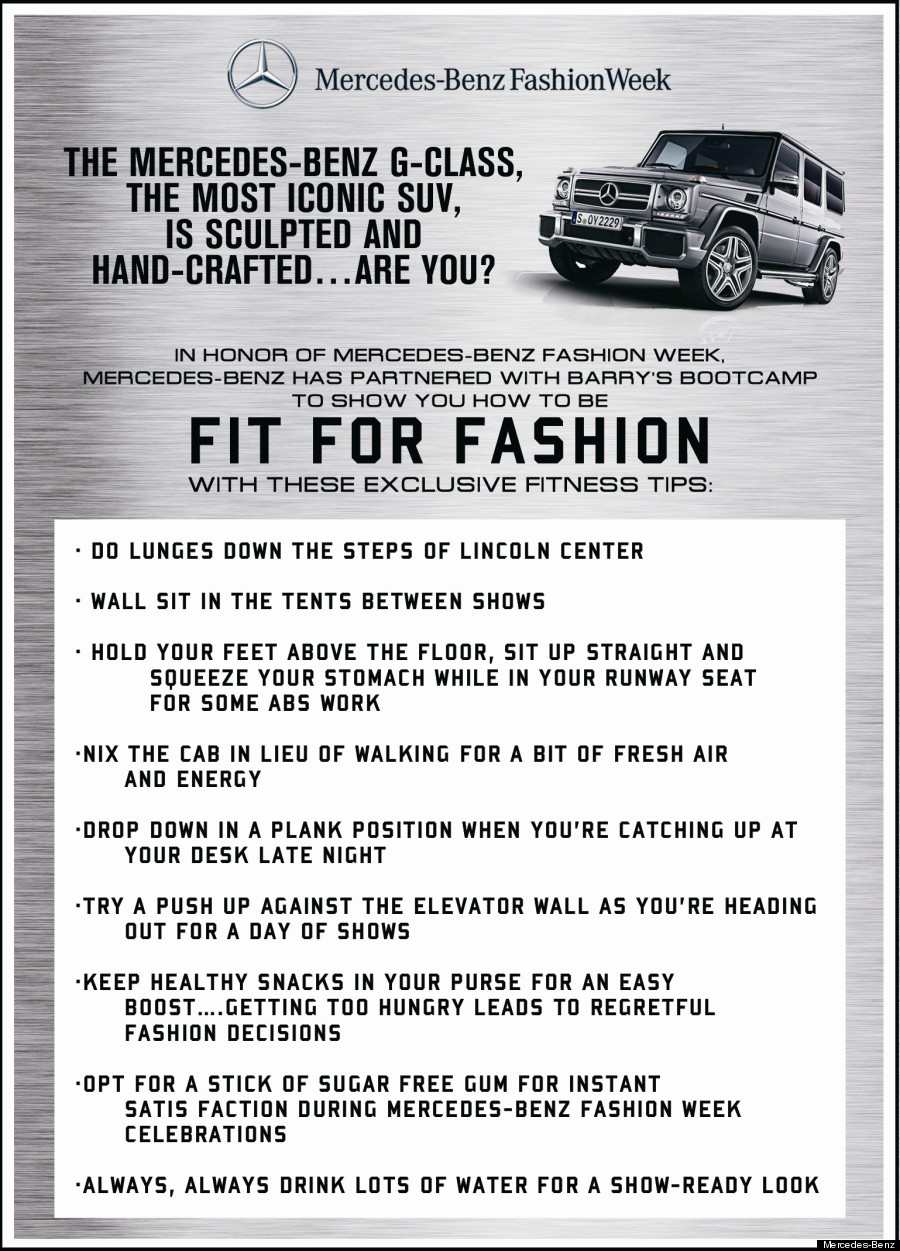 PHOTO GALLERY
Joan Smalls